I am totally tempted to be the Red Queen for Halloween just so I can do that with my makeup.
So, who hasn't seen the new Alice in Wonderland yet? If not, go! (And I'm not just saying that since my company made it, dude.) I think the newest incarnation blows the past out of the water.
I think that what makes Alice stick out in our culture so much is the iconic imagery. Almost everyone is familiar with the original images
From the book...
to the original movie...
Despite being a classic, Alice doesn't seem to fall in with most of the other classic Disney genre fairytales, it has a certain air of counterculture. As a result, Alice-inspired things have been popping up in pop culture for quite some time. A few examples:
Sarah Hudson's video for "Girl On The Verge" was incredibly Alice-esque:
A bit before the film came out, there was an awesome collection of major designers that created Alice looks:
As usual, Alexander McQueen is my favorite.
followed by Bernhard Willhelm, who I'm not really familiar with, but will have to check out.
and these awesome shoes by Nicholas Kirkwood .
The new film is so visually pleasing, and I don't just mean Johnny Depp. I'm talking THE CLOTHES here, people. OMG, I want to steal all of Alice's dresses. SO much better than the original cartoon's classic blue frock!
The new movie has inspired a whole wide array of new clothes, accessories, and other random items. A sample of what I've found on the web:
Urban Decay's Alice in Wonderland Book of Shadows
Eyelashes $9.99 each from Hot Topic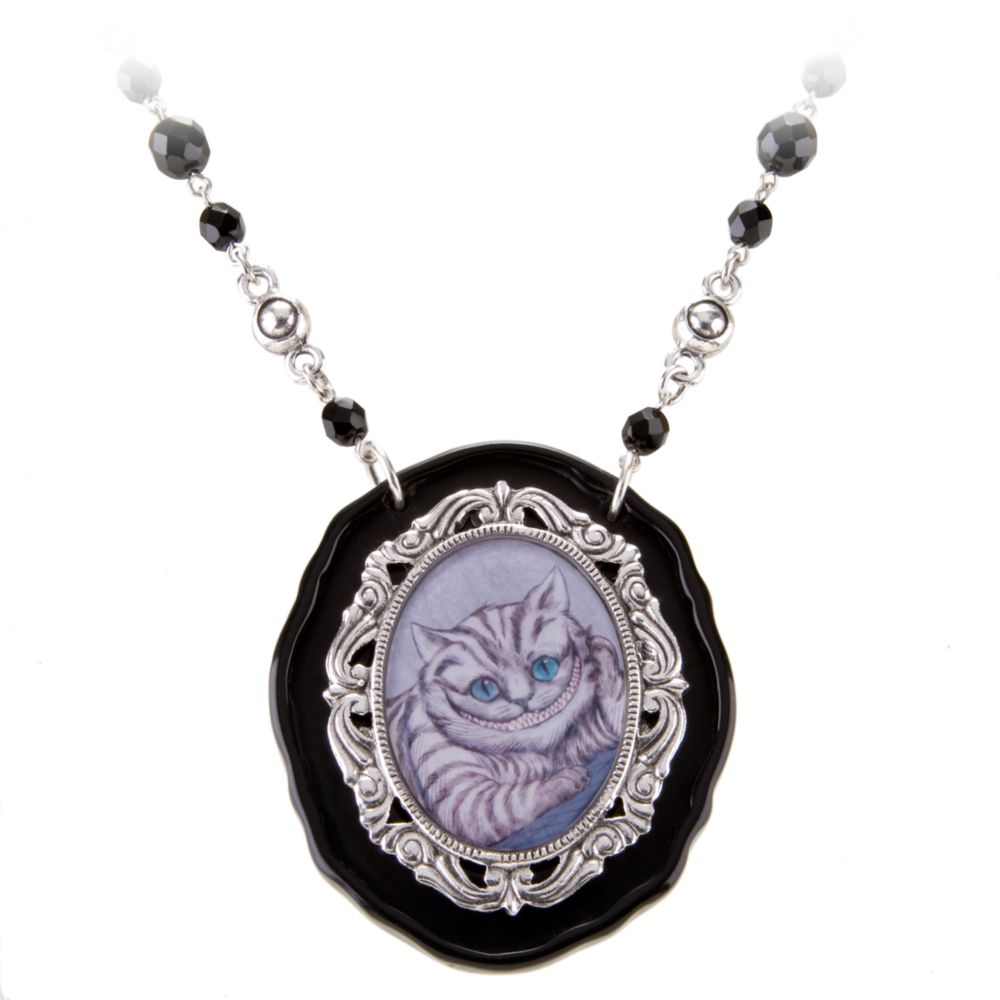 Cameo Cheshire Cat Alice in Wonderland Necklace by Classic Hardware - $119.95
Disney Couture Mad Hatter ring - $33
Abbey Dawn Alice
Avril Lavigne designed these Alice-Inspired items for her Abbey Dawn clothing line (available at Kohls.) I used Polyvore to put them together into an image, and then couldn't resist making another one of these Alice items:
Alice
by
CrystalW07
featuring
Disney Couture jewelry
White Queen
by
Milano Cookies
featuring
Alice + Olivia dresses
Alice in Lolita Land
by
Thea Maia - www.maia-arts.com
featuring
Repetto shoes
These two aren't by me, just a sample of the zillions of other collections on Polyvore.
Sue Wong also designed a whole line of Alice inspired clothes for Disney: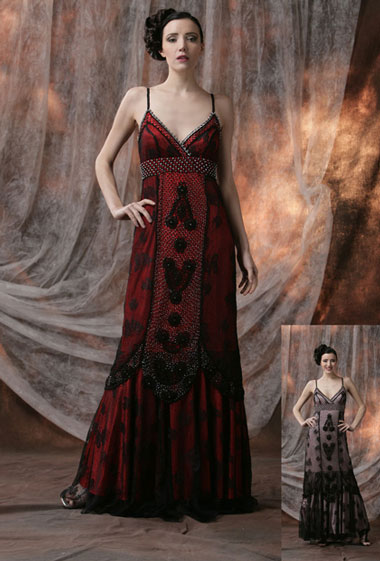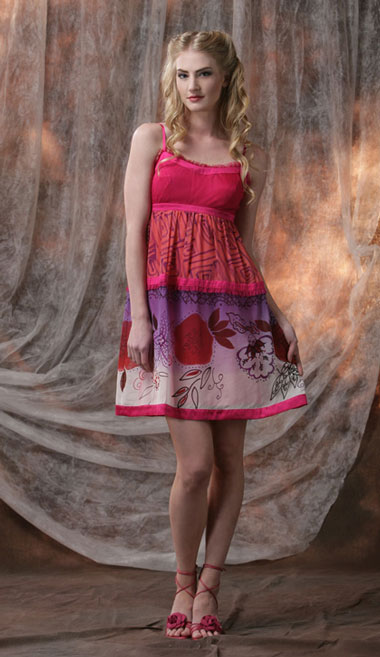 This is the Mad Hatter dress, but I can't say I totally see the connection.
I think that (beyond the clothes), what I really love is that it isn't a story of Alice finding her prince, her mission isn't even really to slay the jabberwocky; it's a coming of age story about Alice finding herself and her own strength. I actually liked what I read in an interview with Anne Hathaway, where she described the book Alice "figuring out who she isn't, by process of elimination."
It's an inspiration for the rest of us who have also lost our "muchness."
(Plus, any film that lets me listen to Alan Rickman talk AND uses Christopher Lee as a villain voice gets the thumbs-up from me!)