Wow, you guys, I have been so busy the last month or so that I haven't done a "Stuff I totally need Saturday" in ages! I just decided to check out what was new at Free People for January, and I am totally in loooooove with the new stuff! (My Jan catalog hasn't come in the mail yet! Sadness!)
Here is what I am drooling over this week: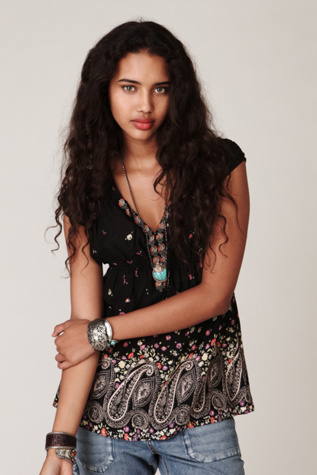 Short Sleeve Paisley Floral Border Tunic- $88
Sorry to go all Rachel Zoe on you, but this tunic is *major*. I'm a huge fan of paisley!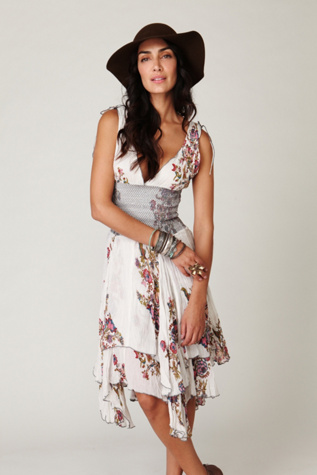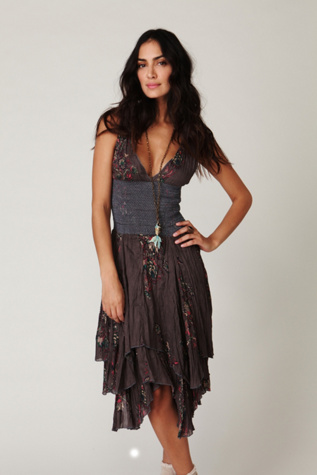 Wisteria and Lattice Dress- $128
SO in love with this, even though my boobs would never fit! (And how fabulous does the lovely
Jenny Lopez
look in that 2nd pic?)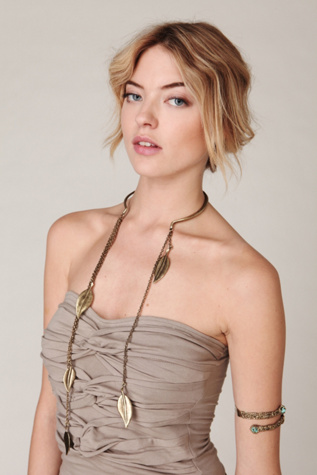 Falling Vine Necklace- $228
Umm, yeah, going to be needing this stat. Sadly can't afford it unless it goes on sale for 95% off, though.