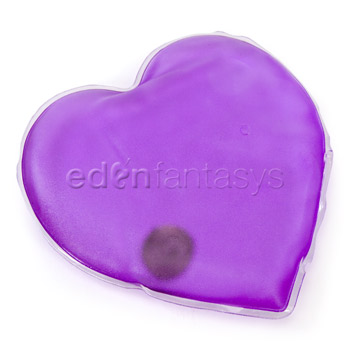 What the heck is that thing? It is my snazzy Heart Warmer from EdenFantasys! You guys, this thing is SO COOL!
When you get it, the heart is filled with squishy gel, but if you pinch that little piece of metal that looks like a penny and bend it back and forth a few times, the gel starts heating up and crystalizing into a solid form. It is so cool to watch, makes me feel like a mad scientist!
Once it is solid, the heart is nice and hot, and you can either use it for massages or just stick it on your back or wherever you're achy and let it work its hot magic. The heat lasts for around an hour. Once it cools back down, you just boil it for about 10 minutes to return it to the liquidy state, and you are good to go again!
I only have one so far (mine is pink!), but I plan to get at least one more so I don't have to boil it every time I want to use it.
In my next order, I plan to order this set, called Hot Love: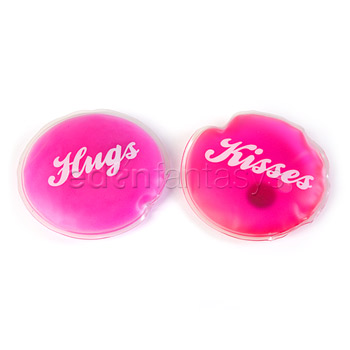 They are basically the same thing, just two small ones instead of one large. (The Heart Warmer is $8, the Hot Love set is $9.99.)
Have you ever tried something like this? If so, do you freak out watching it turn solid like I do? Do you think anyone will invent a full body sized one anytime soon so I can stretch out on it and be warm all the time?
Disclosure: I will receive a gift card in exchange for this post, but words and opinions are 100% mine.