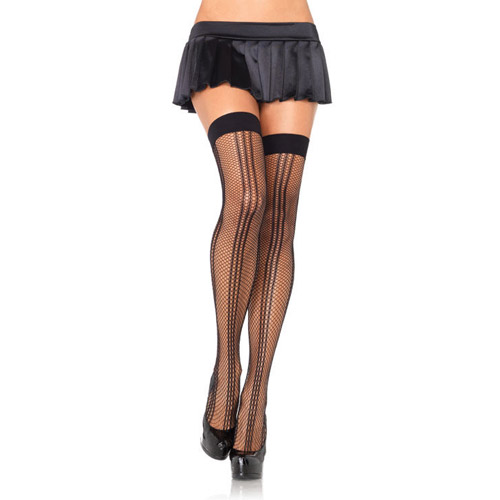 You guys, there is SO MUCH new stuff at
EdenFantasys
! So far I've ordered the leopard chemise from my last post (AMAZING), the new satin bustier (was too big) and the ribboned thigh highs I blogged about (haven't gotten around to trying them on yet!). This pair of
Striped Fishnet Thigh Highs
is totally going in my next order! I'm going to have to start wearing skirts more often just so I have an excuse to wear all of these!
There are also several new corsets and bustiers, which makes me super happy because I kind of collect them. I'm trying to pick out which one to order first, and am leaning towards this
Floral Bustier
by Coquette: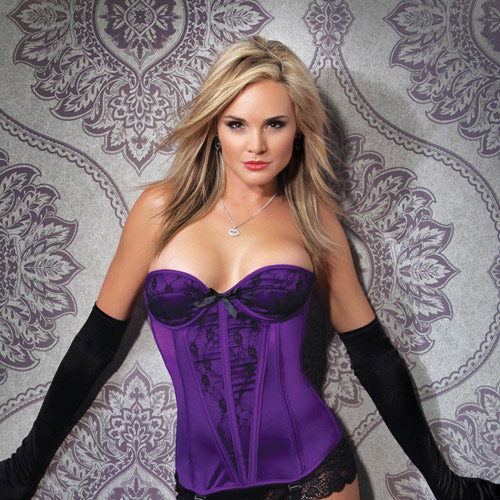 I almost always love Coquette's stuff, and I don't think I have anything purple so this will be a fun addition to my closet! I do have the weird body type where my boobs fit one area of the size chart and everything else fits a totally different size, so bustier shopping can be kind of tricky. Thankfully EdenFantasys lets you return things if they don't fit, either for exchange or refund!