I just looked back at my 2
EdenFantasys
posts last months about the new lingerie, and realized I now own 3 of the 4 items I wrote about. Now I just need that purple bustier!
I have a couple of new favorite pieces that I never mentioned, though, so I thought I'd give you a quick rundown!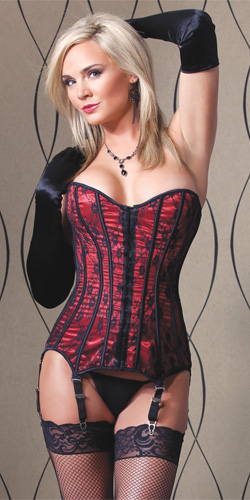 I was super excited to get the Fully Boned Satin and Lace Corset! Most of my corsets just have hook-and-eye closures, but this one actually laces up the back and is FREAKING HOT. Plus it makes my boobage look splendiferous! I love that this comes in sizes ranging from Small to 3x/4x, so there's one to fit almost anyone, and the lace-up back gives you plenty of wiggle room if you gain or lose a few pounds! It looks super cute with jeans, but it's not *quite* comfortable enough to wear out for an extended period, sadly.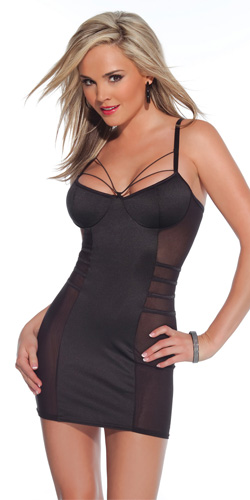 On the super comfy end of the scale, this Chemise by Coquette is SO super comfortable. It is really similar to the leopard print one I wrote about a while back, but the sides are transparent, and it has the extra neck detail. I've been loving this for lounging around the house on hot summer days when pants just seem like an impossible idea! There's an almost identical bustier that I need to get ASAP!
Disclosure: I will be compensated for this post with a gift card.