As I've mentioned about a billion times lately, EdenFantasys has added a TON of new lingerie to their inventory lately. I'm a total nerd about keeping up with new arrivals, I check pretty much every day to see what's new. One new collection has drawn a lot of attention, the Bullet Proof line by Fantasy Lingerie. There are seven different designs in the collection, and EF carries them all. Here are a few examples, so you know what I'm talking about...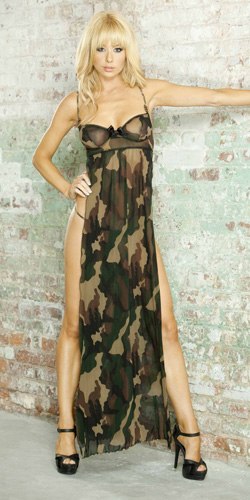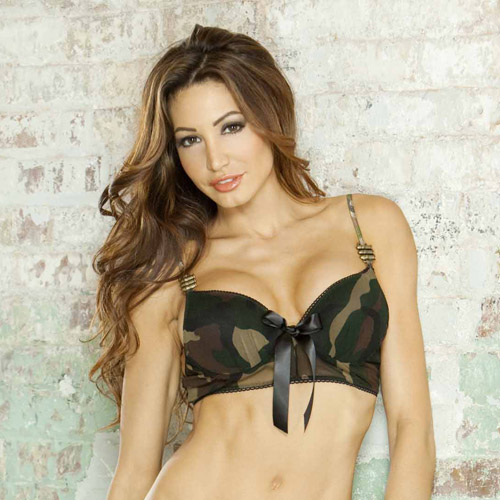 \
When I'm shopping for lingerie, I usually either go for either very feminine or very sexy, so I have to admit this isn't really my style. Plus, camo and bullets make me think either hunting or war, neither of which are a turn-on for me. I do think some of the items are cute from a design perspective (the faux bullets are clever and the way the pieces are cut is mostly flattering), but none of it is something I'd actually wear.
On the other hand, some women have said they're sick of everything being in girly colors, so they like the change of pace. Others are either in the military or have partners that are, which they say draws them to it. (To me that would feel like taking work home!)
You can check out the original post that inspired my curiosity on the EdenFantasys forums
here.
(If you have an account, you get points for posting to the forums and voting in polls!) I'm curious what you guys think, though. Would rocking the camo print make you feel super hot? Or is it not your style? And what matters more to you, the style/shape of your clothes/lingerie, or the print on them? I'd love to hear what you think!
Also, all lingerie and costumes are currently 20% off through the 21st, and you can always save 15% on your order by entering promo code SP3 when you checkout!