I did a giveaway for catnip toys from Hazen's Attic earlier this year, and my cat Jasper is still totally obsessed with his toy.
He finally managed to chew a hole in it- I'm surprised it didn't happen sooner! He seriously plays with that thing EVERY day, and as you can see, he's not gentle!!
I'm ordering him a set of 3 of the new Halloween-print ones so that we're all set for a while!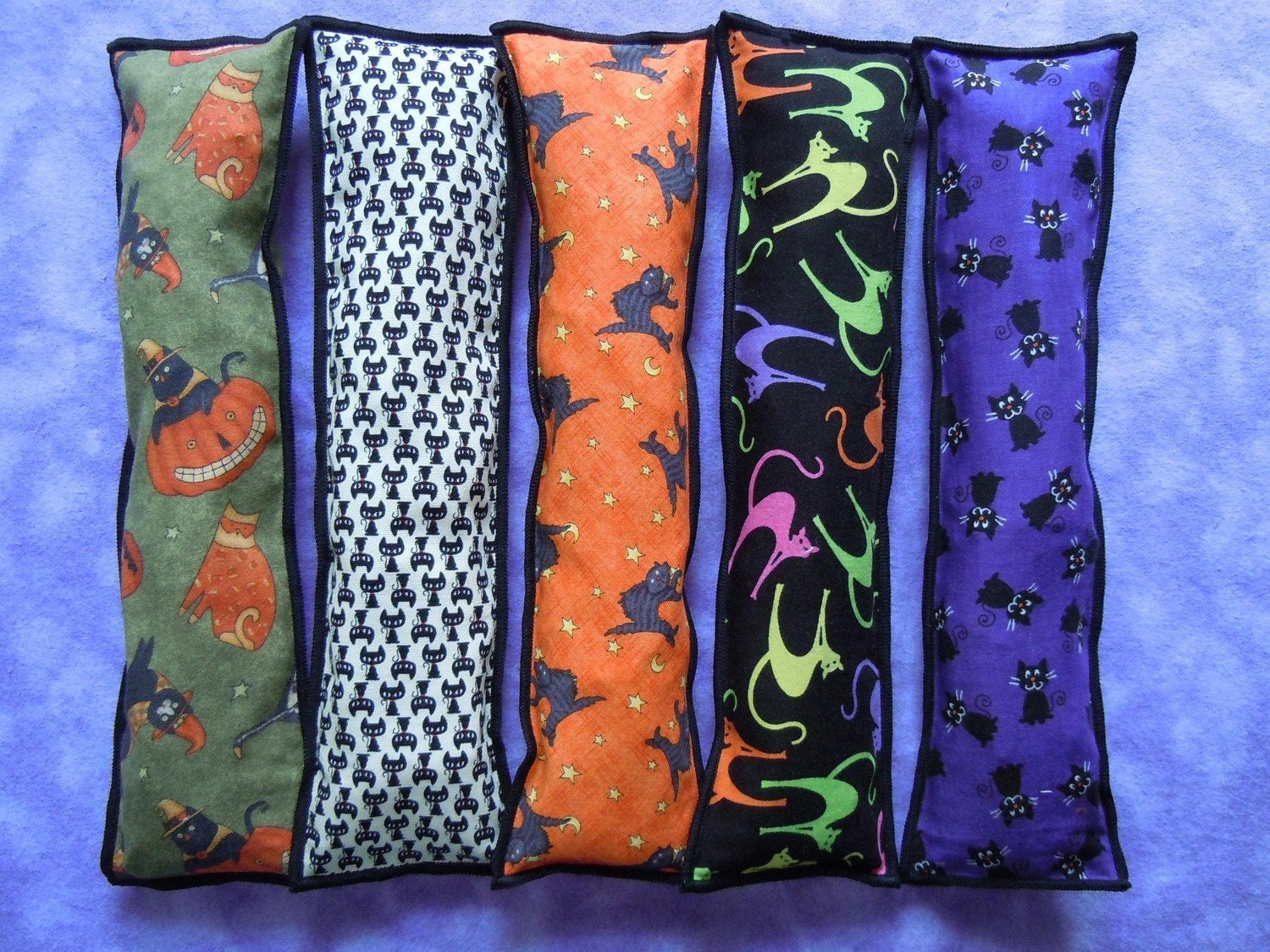 SO CUTE!
Are your cats hooked on catnip? Or are they like my other cats, who prefer to decapitate fuzzy toy mice?