Y'all, my EdenFantasys wishlist runneth over. I've already ordered a bunch of new stuff, but they keep adding like 10 new things every day and I can't keep up! Here are a few things that have jumped to the top of my wish list: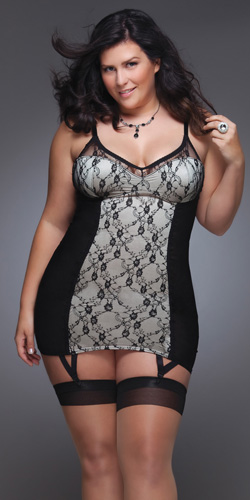 Lace Back Chemise
I've blogged about how obsessed I am with my other Coquette chemise, so I pretty much died when I saw this new one! As it if isn't fall-over dead sexy from the pic above, check out the back!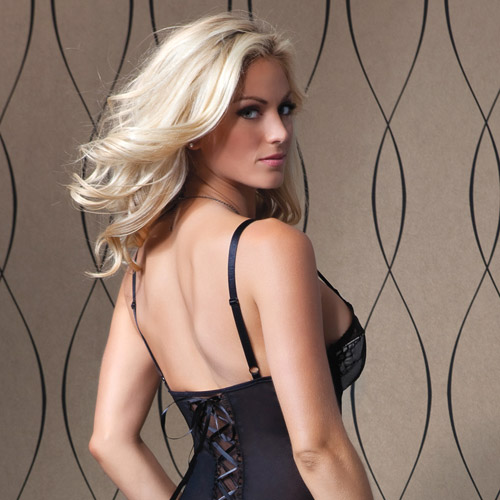 I need this like yesterday! I'm kinda obsessed. It's so rare to find something that is both super-sexy to wear with a partner but also modest and comfy enough that you could wear whenever.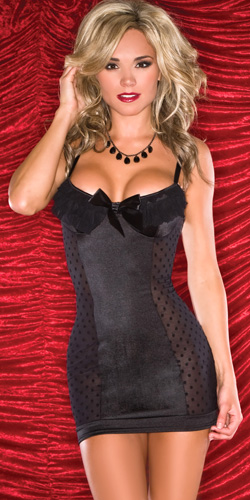 Polka Dot Mesh Chemise
I know, I'm on a chemise kick! But seriously, I'm so in love with the 2 I already have from Coquette, and the more awesome ones I have, the less often I have to do laundry! (These are generally hand wash only.) This reminds me a lot of the Polka Dot Mesh Corset I have, also from Coquette. I love the ruffles on the bra cups, and check out the back!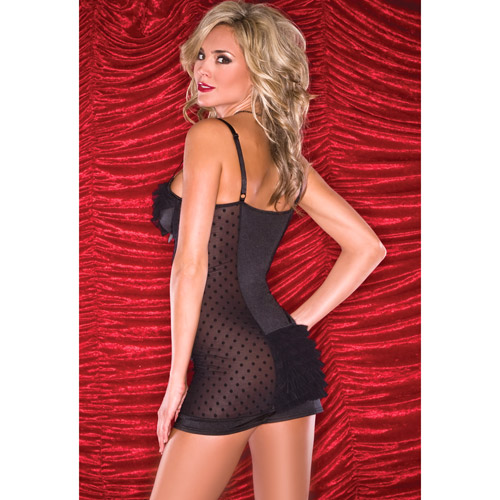 TOO cute. I think this one ranks just under the first one on my "need it now!" list. I'll probably end up getting both in my next order, unless something even more awesome comes out in the next few days! (Totally possible with how much new stuff they've been adding!)
Are you into this kind of lingerie, or are you a hang out in sweatpants and a tee kind of girl?
Disclosure: I will be provided with a gift card as compensation for this post.