Here it is, y'all, Part 5 of my 1000 Things That Make Me Happy list! You can finds parts 1-4
here
,
here
,
here
and
here!
Just 500 more to go!
401. Cats in boxes.
402. When the library actually has the book I want.
403. "Teacup Humans"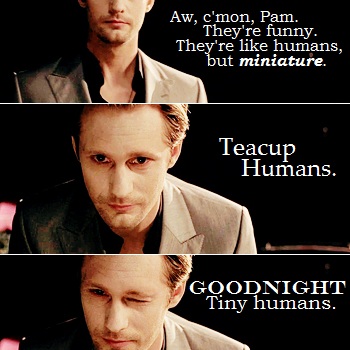 404. Free samples
405. Getting a really good deal
406. Getting paid for a job I totally forgot doing.
407. This llama:
408. Knee-high socks on cold days.
409. Finally getting to buy something you've wanted for months or years.
410. Pumpkin Spice Frappuccinos
411. When a product you already love comes out with a new flavor/color/etc.
412. When horses lick your hand
413. Totally absurd movies
414. Having a totally empty e-mail inbox
415. Free Shipping
416. How polite Jasper is when he REALLY wants a bite of what I'm eating
417. Cute band-aids
420. When the vending machine accidentally pops out an extra of whatever you bought
421. Taking apart something electronic and feeling super smart.
422.
7-11 Taquitos and other awful-awesome gas station food
423. Getting awesome jewelry on eBay for less than $1
424. Free People & Anthropologie catalogs
425. Fashion Police on E!
426. Really fluffy kittens
427. Watching my cats dream
429. Scented stuff that DOESNT make me sneeze
430. Silly animated gifs like this one:
431. Free gifts with purchase
433. The way boobs float in the bath tub
434. Getting an awesome parking spot
435. Feeling acupuncture needles jump a little when they're hooked up to electric current
436. Laying on the roller tables at the chiropractor's office
437. Rest stops on the highway. Not sure why I like them so much, probably the association with travel.
438. A hotel room with a view of the ocean
439. A good dream that makes you start the day in a great mood
440. Laying in the sunshiney spot on the floor, just like a cat.
442. Curling ribbon to put on presents
443. When friends ask how your pets are
444. A random warm day in the midst of winter.
445. Melting caramels on top of corn flakes. (Try it!)
446. Awesome deals in your grocery store's weekly ad.
448. When EdenFantasys adds new lingerie!
449. The monorail at the Orlando airport
450. Putting my head on Jasper's belly to hear him purring.
451. Starting out NaNoWriMo with 10,000 words on day 1!
452. There was a U2 reference on Glee! It's like my worlds colliding, dude.
453. Celebs that are awesome enough to tweet back. (@DotMarieJones was kickin' butt last night!)
454. Finding snazzy craft ideas on Pinterest
454. Feeling super-accomplished when you actually make a craft/recipe you found on Pinterest.
455. Houses that stand out:
456. Coming up with tunes on the guitar, even though I can barely play.
457. Those nights when I can't stop writing song lyrics.
458. Finding a new TV show I actually like! (I'm digging Hart of Dixie.)
459. Those occasional "Pretty Barbie Princess" days where I feel all girly and do super pink makeup.
460. The way these new kittens that have shown up at my house walk. It's the most adorable little scurry-waddle.
461. Unintentionally hilarious e-mails from my mom. (And the intentionally hilarious ones, too.)
462. Basically anything involving Allison from Top Model.
463. Going backstage at Magic Kingdom. It's not all that exciting back/down there, but I still feel like a badass slipping through the gate.
464. The colors in fall leaves.
465. Making a wish at 11:11 on 11/11/11. (I did it both AM and PM!)
466. People whose energy is so positive you can't help but soak it up.
467. When the cats carry their toy mice around in their mouths.
469. The fact that I won socks on Free Sock Friday, so Ozone Socks is sending me THESE!! I'm so freaking excited.
470. The absurd nicknames my cats end up with. Toes is currently "Toey Toeface Toerson."
471. Making up songs about my cats. My current favorite is "Mr. Toes", to the tune of Mr. Plow from The Simpsons.
472. The fact that Jem and the Holograms is on DVD now. Must save up!
473. Edge's solo version of Love Is Blindness in From The Sky Down. I was blown away!
474. Finding other people that over-use the word "Awesome."
475. Watching my Tibetan prayer flags blow in the wind.
476. At Muppet Vision 3D at Hollywood Studios, when Sam Eagle says that stopping in the middle of the row is "distinctly unpatriotic."
477. Getting all excited over places I might work when I move back to Disney.
478. Watching the Walt Disney World Christmas parade every year.
479. Having a "conversation" with a cat. (You meow at them, they meow back, you meow, they meow...this happens to other people, too, right?)
480. Making a list of things I'm thankful for on Thanksgiving.
481. How fascinated my Ally Cat is with the TV. She will sit and watch it for ages.
482. So...McDonalds has little packages of ranch dressing for chicken nuggets now. I don't eat nuggets, but fries + ranch = nom.
483. Happy Hour at Sonic!
484. Beavis & Butthead are back on MTV. This delights me.
485. The Abominable Snowman from Rudolph the Red Nosed Reindeer
486. The excitement when you figure out the perfect Birthday/Christmas present for someone.
488. Reading the blogs/tumblrs of other Disney World CMs/CPs
489. The part of Hall of Presidents when all the presidents introduce themselves. Dunno why, but I heart it.
491. The fact that U2 is up for a People's Choice for Best Touring Act! YAY! (GO VOTE!)
492. Unique, quirky people who aren't afraid to be different
493. When Ally Cat curls up in my lap to get cuddled. It took months before she would even let me touch her, so it's a big deal when she trusts me that much!
494. Unexpected U2 references that make me literally laugh out loud:
495. Anything with a peacock print
496. When cappuccino from the gas station is actually really good.
497. Bill Nye the Science Guy
498. New blog & Twitter followers.
499. Wearing flowers in my hair.
500. Being halfway finished with this list! WOOT WOOT! Celebrate!