I am so excited, you guys.
One of the first things I do in the morning, while I'm sucking down my coffee and checking e-mail, Twitter, FB, etc, is to pull up EdenFantasys and see what is new. They've been on such a roll of having new lingerie almost every day that I get all excited to see what might be waiting when I log on.
But the, the other day, mixed in among the other new products, I saw this: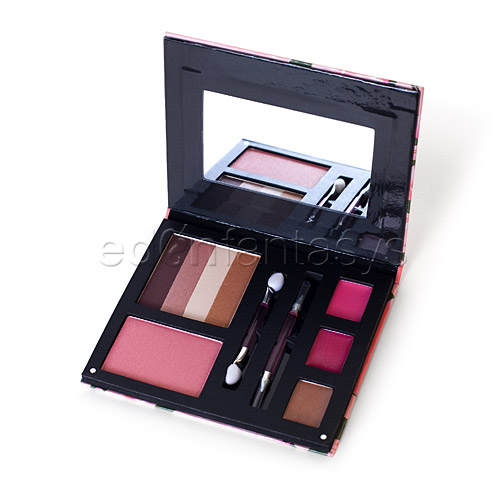 Face Palette by Bella Il Fiore- it comes in 3 different color combinations! This one is called "Tropique".
Yes, they carry MAKE UP now! I seriously did a little happy dance when I discovered that the cute palette above isn't just a fluke, there is now an entire section for makeup! There aren't a ton of items yet, but I have a feeling the selection will grow steadily.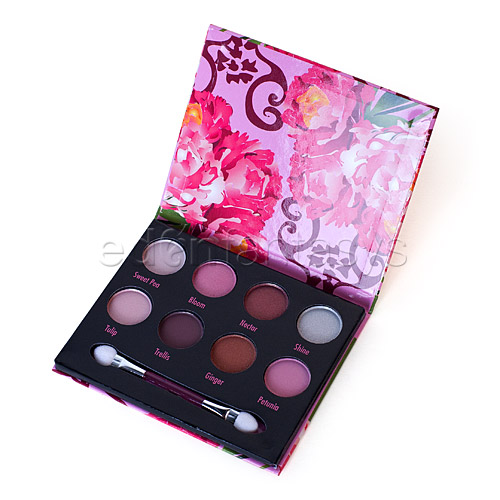 Another item I'm excited about is this eye shadow palette from the same brand. It comes in three different styles, the one above is called Peony. I'm really excited to try these out and see how they are, I'll try to report back on the pigmentation and texture and all that! I really hope this one is nice quality, because that light pink "tulip" color int he corner is basically the exact color of pink I've been trying to find for a while!
Other new make-up items include blush, bronzer, and lip gloss. As a giant make-up nerd, I'm possibly a little TOO excited about this, but I can't wait to see what else they add! For now, I have to figure out which one to put in today's order. I'm leaning towards the eye shadow palette above, but it's a hard choice!

This post brought to you by EdenFantasys. I will receive a gift card in exchange for this post, but all words and opinions are my own.