In my last EdenFantasys post, we talked about the pros and cons of camouflage lingerie, and it got me thinking about people's preferences when it comes to style. I thought it would be fun to have a "Lingerie Smackdown!" where you can vote for which style you like better! This week I'm going to start off putting two collections from Fantasy Lingerie head to head, the Marquis de Pink collection and the Simply Sexy!
Let's meet the contenders! First up, Marquis de Pink!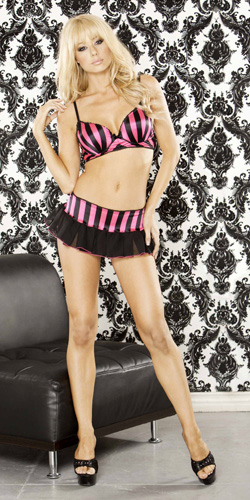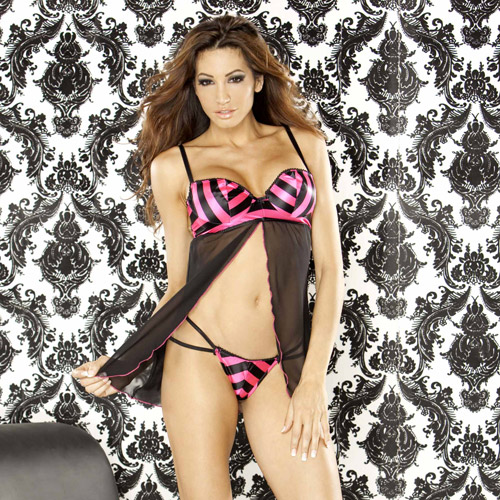 ...and in the other corner, the challenger, Simply Sexy! (It's called "Absolute Treasure" on the official Fantasy Lingerie site.)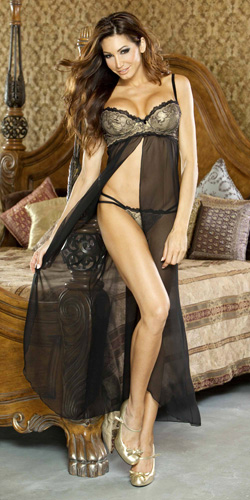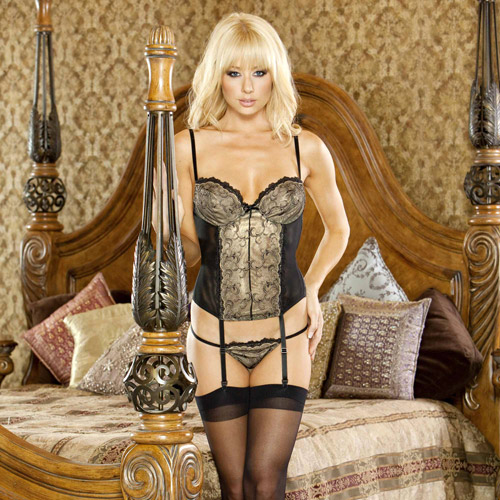 So, which one floats your boat: bright pink and playful, or sultry black and gold? I'm kind of shocked I haven't tried anything from either collection yet, but I've been on a major Coquette kick lately, so most of my new stuff has been from that brand. When I do get around to trying one or the other, I'll report back!
I'm going to be a bit sneaky here! Everyone that weighs in with their opinion is entered for a $5 EdenFantasys gift code giveaway! I'll announce a winner on Nov 8, so be sure to vote soon!
Voting time! Simply Sexy or Marquis de Pink? Let the smackdown begin!
I will be given a gift certificate by EdenFantasys in exchange for this post. All opinions and words are my own.