Oh, Met Ball, you are like the Superbowl for fashion people. Well, not quite, but I'm just not sporty enough to draw the appropriate metaphor.
Let's talk about what people wore, 'cause that's what we do around here.
(All celeb photos from
this
gallery, all model photos from
this
one, unless otherwise noted.)
I am embarrassed to admit that at first glance, I thought "Who is that old chick, and why is she wearing that boring dress?" I am sure it is just bad lighting or something, but Cameron Diaz looks about 60.
Eva Mendes's Prada gown definitely falls on my worst-dressed list. I'm guessing this is one of those things that looks better in person, but it looks like someone hot glued chess pieces to her boobs.
All I can say is how much it amuses me that Gweneth is totally being upstaged by what appears to be a random assistant in the background.
Oh, Beyonce. Bless your heart, child. No. Just...no.
I don't even really like Rhianna, but this Tom Ford dress is badass. Excellent choice.
Although, yikes! I just found this pic (via
BellaSugar
) of her talons!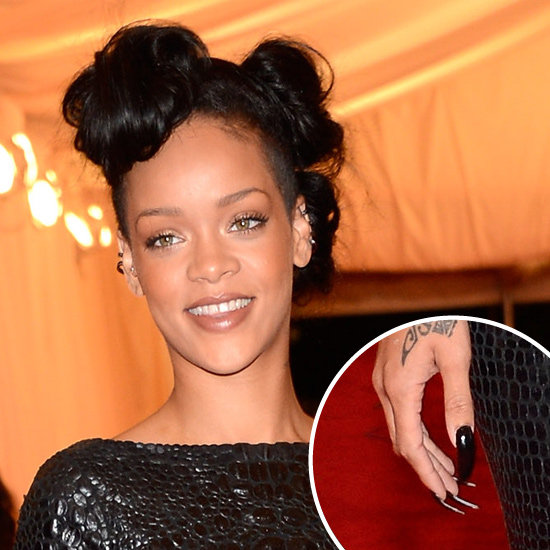 No me gusta.
I have no idea who Carey Mulligan is, but I want this Prada dress! It's like a mermaid!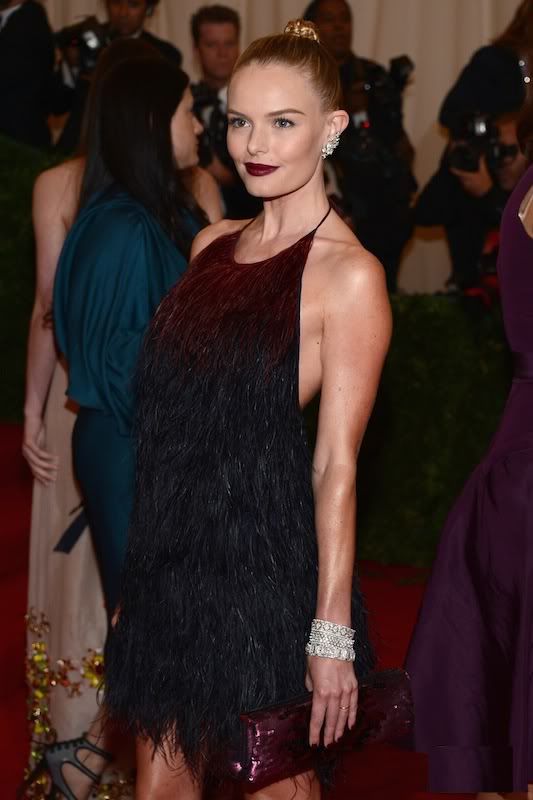 Not a Kate Bosworth fan, but I do like this dress and the matching lip (although the matching nails were one step too far). For a fun challenge, try holding your body in the position she's in. Go ahead, I'll wait.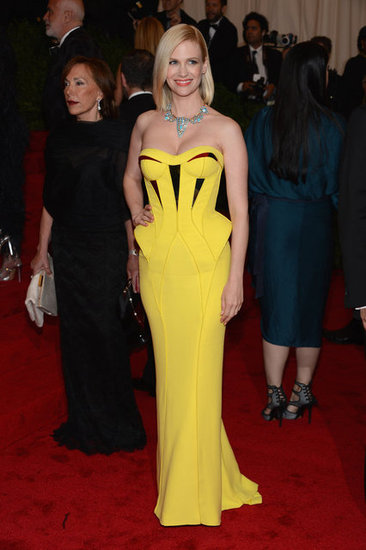 January Jones takes a lot of fashion risks, but I like this one. I do want to fix her crooked boobs, but the unexpected necklace makes up for it. (image from PopSugar)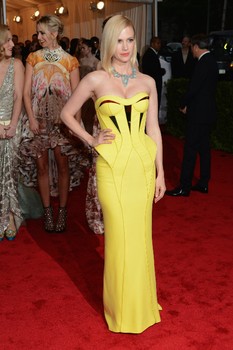 In this pic, though... WHO is that behind her? Because that dress and shoes are AMAZING.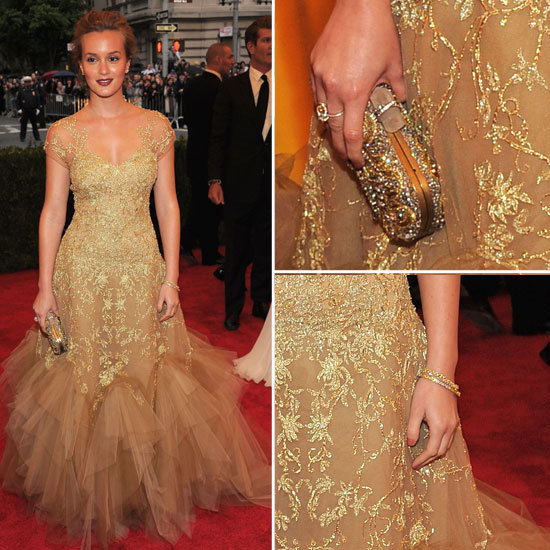 I like Leighton Meester's dress quite a bit, but I don't think it's that flattering on her. Her hair and makeup combo though... yikes! (Image from FabSugar)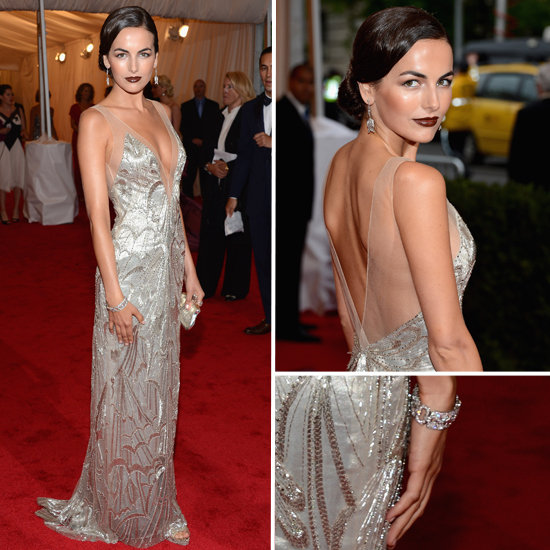 The makeup is a little off, but Camilla Belle's Ralph Lauren dress is STUNNING!
Emma Stone! You used to be adorable? What has happened here??
Enough with the celebs, let's see if the models did any better.
Is Anja Rubik going for an Angelina Jolie leg thing here? Put that hip bone away, girl!
Cara Delevingne looks awesome. The glove, y'all. The glove.
Karlie Kloss is always perfection. Jason Wu is really short. I now have a huge urge to go pair up hot pink and black lace.
Coco Rocha is starting to almost equal Chris Colfer as my spirit animal. I saw this on Twitter last night and was just in love. If you don't think this is awesome at first glance, you should know it's vintage Givenchy, and was originally worn by Elizabeth Taylor. Oh, Coco. Let's be best friends forever.
I'm so sad. I loooooove Jessica Stam, but this... this is not good.
I think the fit could be better, but I'm kinda digging Milla Jovovitch's gown!
Does Anna Wintour have a jeweled lobster on her dress? I think the answer is yes. OMG, love.
On a slightly freaky note, Rachel Zoe kept tweeting pics like this last night:
OMG, she looks terrifying. I know she's always super-skinny, but holy crap. (And yes, calling someone too skinny can be just as rude as saying they're too fat, but really... OMG.)
Speaking of The Twitter, is there anything cuter than this pic of Cory Monteith and DVF?
I'll answer that for you. Yes, there is. This pic of Cory, looking like he has couture toilet paper stuck to his shoe:
LOLZ forever.
Who did you love? Who did you mock? I think Coco might be my overall favorite... I mean, who else shows up in Elizabeth Taylor's pants??