If you are are reading this, I guess it's safe to say you survived being around your crazy family for Thanksgiving and crazy bargain hunters during Black Friday. If you're like me, you're out of the food coma, but not quite ready to dive into decking the halls or jingling bells yet. Thus, I present a few excellent time-wasters to help you sit around and procrastinate on ye olde internets, instead!
Were there any culinary disasters at your Thanksgiving dinner? (If so, I totally want to hear about 'em in the comments!) Perhaps checking out these
Weight Watchers Cards from 1974
will make you feel a little better.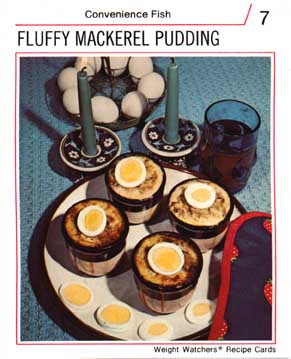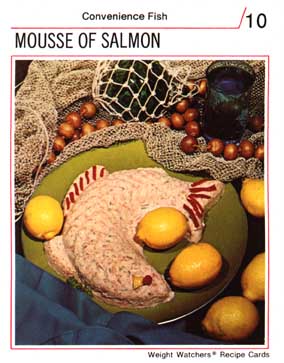 "Sometimes salmon will come to the big city full of dreams. Only to wind up used, and mangled, and reconstituted, and all tarted up in some kind of sick, horrifying salmon drag.
Look, it's still trying to spawn. With lemons. It's confused. Oh, man, so sad."
Maybe now people will believe me when I say the house was TOTALLY clean 5 minutes ago and blame the cats. Check out
Animals Being Dicks
for more awesomeness. I'm especially fond of this one, because this happens at my house on an almost daily basis: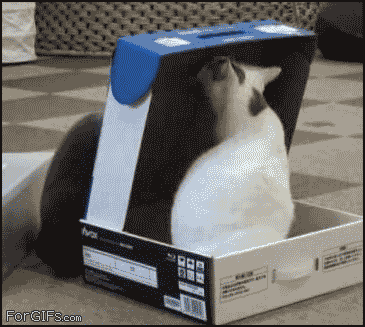 This site
is oddly soothing. Just trust me. Also,
this
exists.