I love award show season- not so much for the actual awards, but for the clothes, of course! Here's what I loved, hated, and was totally confused by on this year's red carpet.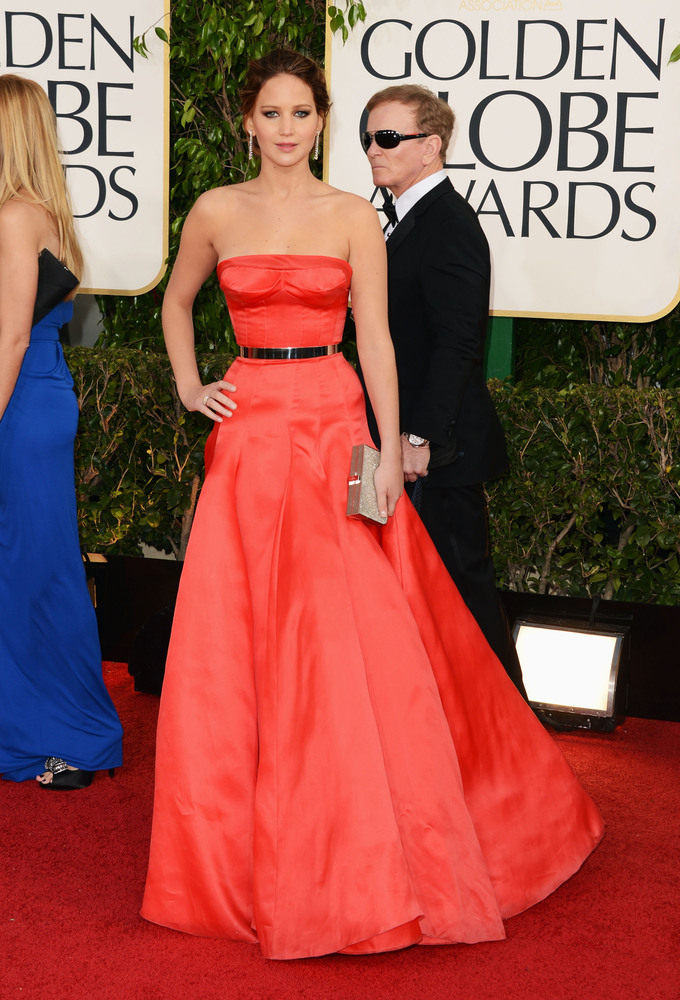 I'm not a fan of Jennifer Lawrence's Dior gown. Is it just me, or does the bottom look a little dirty/ragged? It's also a little too prom dress-y for me, and her makeup ages her about a decade. I do like the metallic belt, though.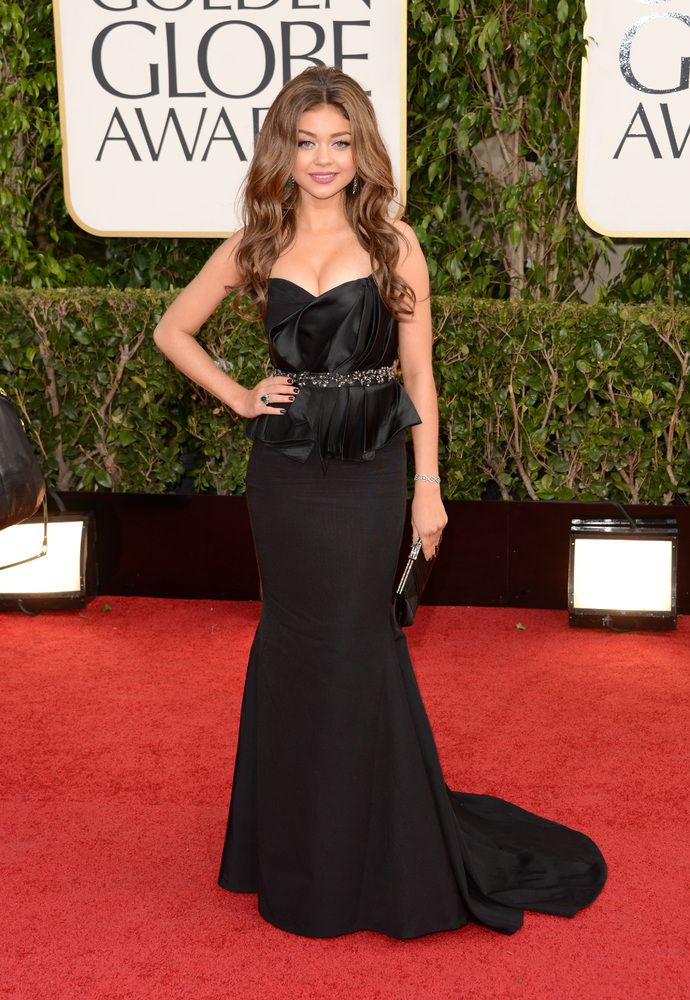 Isn't Sara Hyland like.. 20? Is dressing way too old a thing this year? I can't believe this dress is Max Azria, a designer I usually love, because I HATE that top. Her boobage looks great, though.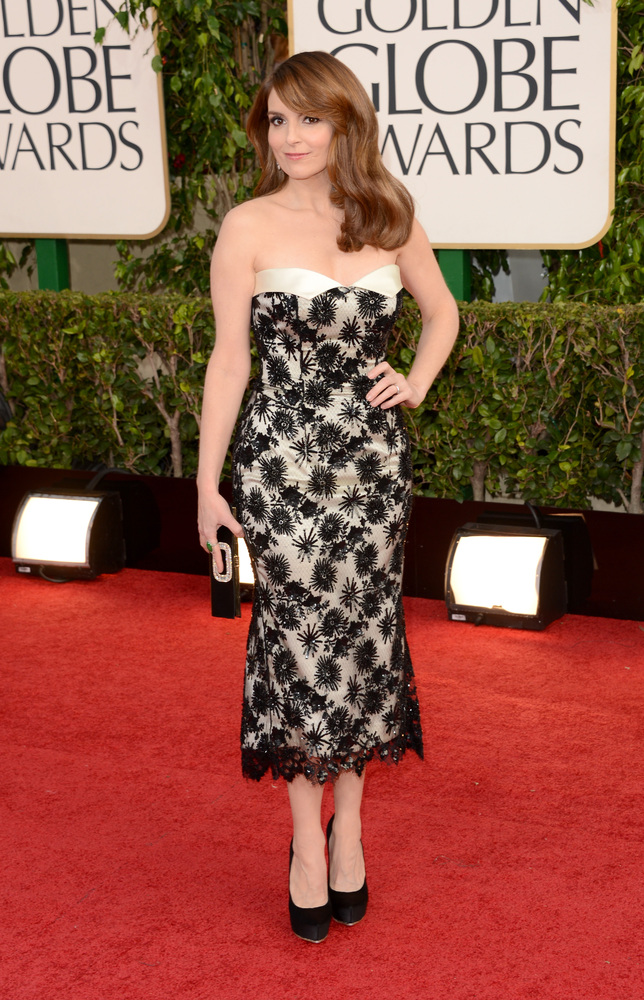 Tina Fey's hair and makeup are perfect, and I'm digging the kind of vintage vibe of her L'Wren Scott dress! The main thing that I like is that this whole look really suits her. It's formal enough for the event, but it's not stuffy.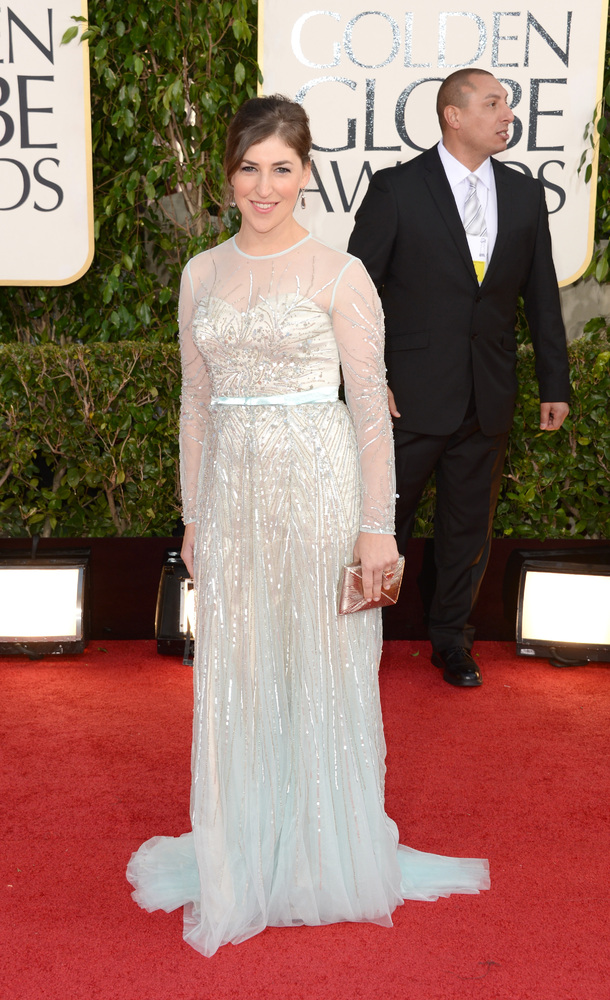 OMG, It's Blossom! Why is Mayim Bialik at the Golden Globes? Why did no one hem her dress? I like the idea of this dress, but I don't think it's a great choice for her body.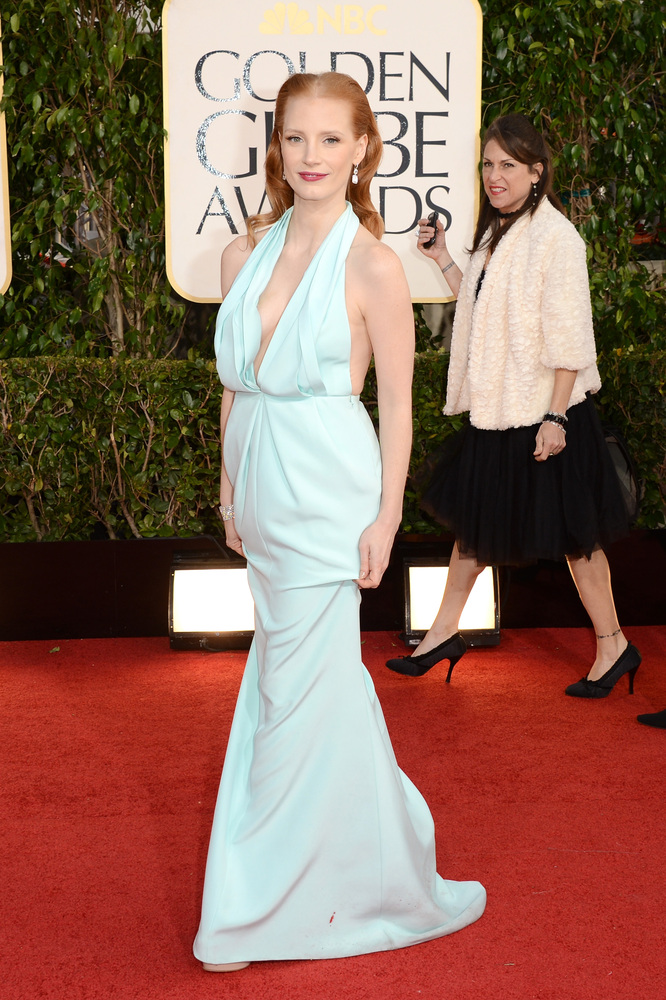 To quote George Takei... Ohhhh myyyyy. Jessica Chastain is one of the most talked about celebs right now... WHO LET HER WEAR THIS? That is the worst silhouette EVER. It makes her boobs look droopy and midsection giant, neither of which is a problem I think she actually has. Add the bad hair and I think this wins my vote for worst dressed.
I have to give Halle Berry props for wearing a dress people will talk about. At least it stands out in this crowd where so many people stuck to black, white and beige! I
despise
that cut-out on the hip, though, and it makes one boob look about three sizes larger than the other. And just looking at what she's doing with her foot makes my toes hurt!
I love Lucy Liu's Pre-Fall 2013 Carolina Herrera dress! It's an unconventional choice, but to me it was refreshing.
Not a fan of Anne Hathaway's look at all. It's just... bleh. And what happened to her chest? She used to have an amazing rack, but now her body is much more straight up and down.
Hayden Panettierre's dress is meh, but... when did she turn 65?
Which looks were your favorites? Which ones did you hate?
Images via
Huff Post Style
and
Just Jared
.