So, a confession: I did not watch the MTV VMAs. First, I haven't had a working TV in months. Second, I'm from Orlando. We see NSYNC people wandering around so often that it's just not noteworthy anymore. Just can't get that excited.
I can, however, still totally judge people on what they wore. I am always up for that!
Could someone please just send out a mass memo to former Disney child stars that WE GET THAT YOU GROW UP AND YOU DON'T HAVE TO DO THIS TO PROVE A POINT. That is all.
Side note: That would make a really spectacular dress for a nursing mother.
Yes, this dress is obviously fugly. But what's with the weird shape of the arms? Why is it all poofy just above the elbows? Did her biceps fall down? Confusion. Still, it looks like a flock of selfless golden butterflies was passing by and tried to save her from being seen looking like this, but there just weren't enough of them. A noble attempt, golden butterflies.
I really appreciate that Miley added those nude panties at the bottom to keep this outfit from being vulgar.
(Imagine a series of about 20 photos of badly dressed people here, all with the caption "I have no idea who this person is." Seriously, you guys, I have no idea who 90% of these people are.)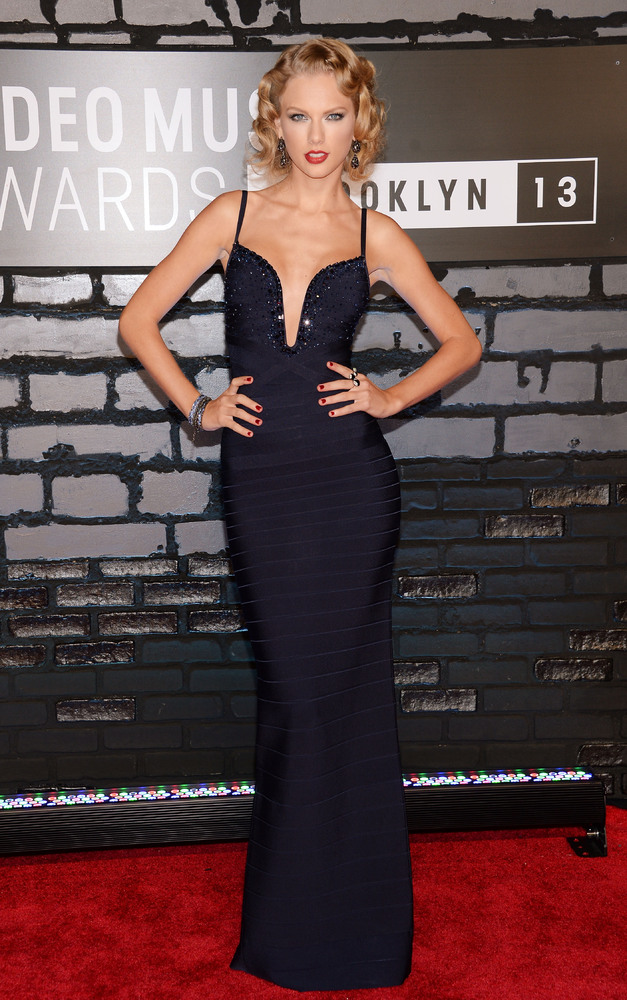 Did Taylor Swift beat up a random fan and steal their homecoming dance dress? This is so boring. VMAs are an event for quirky, fun fashion. This is the most boring thing I've ever seen. It sucks fun from the room.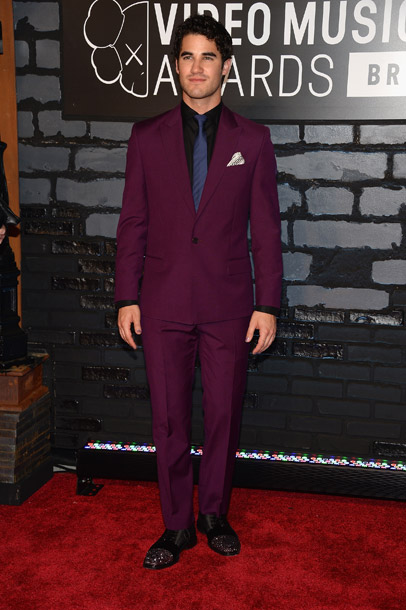 My imaginary boyfriend is always the cutest.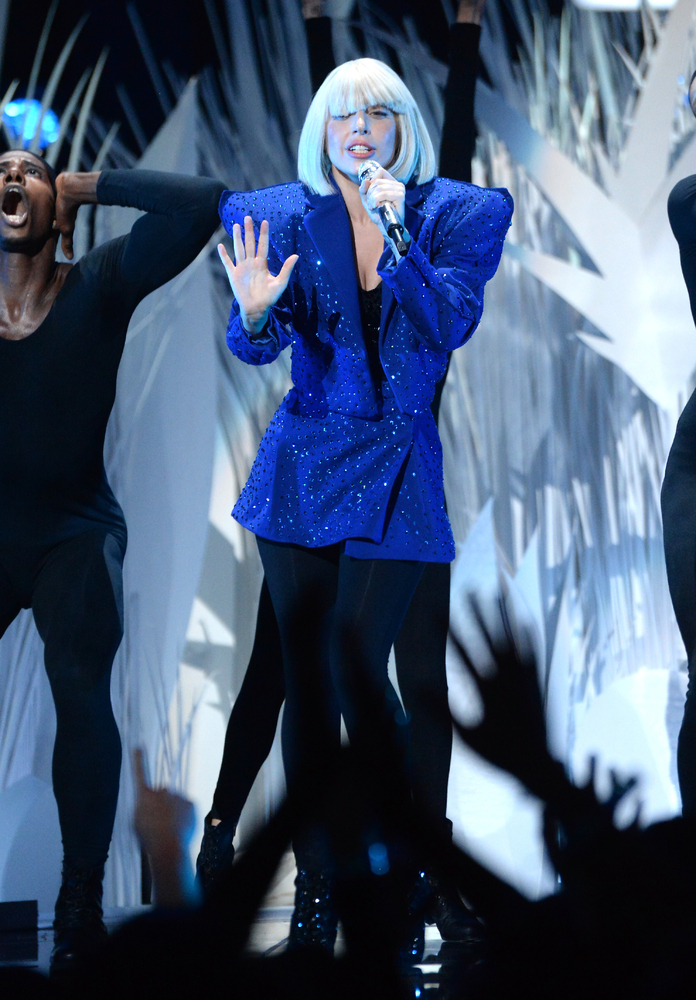 Can we all just take a moment to appreciate the backup dancer on the left? Thanks.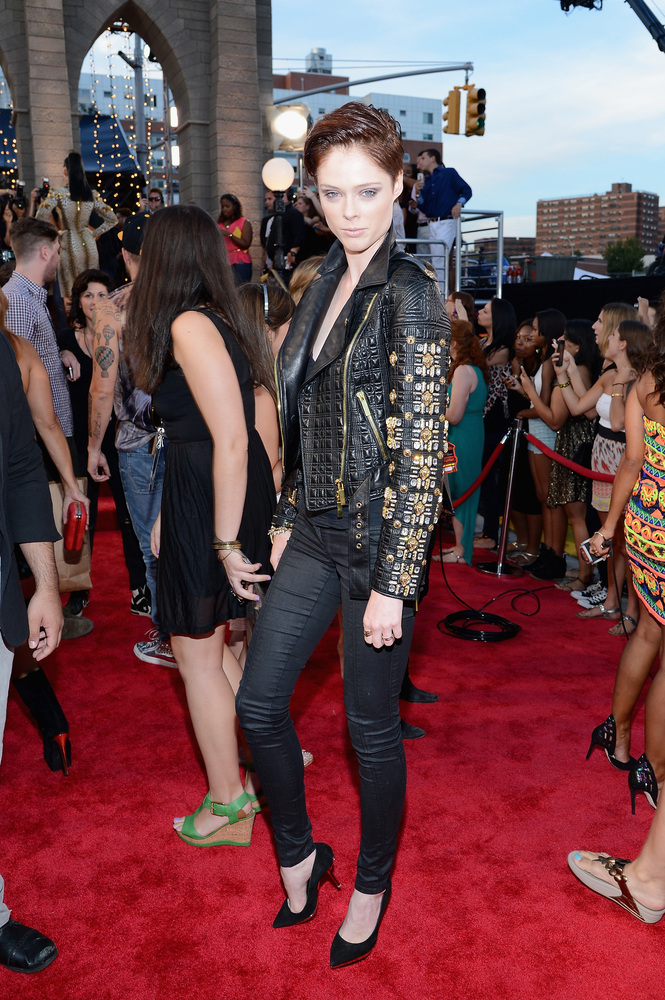 Coco Rocha can do no wrong in my book. Whoever is wearing that flip flop in the lower right needs to be punched, though.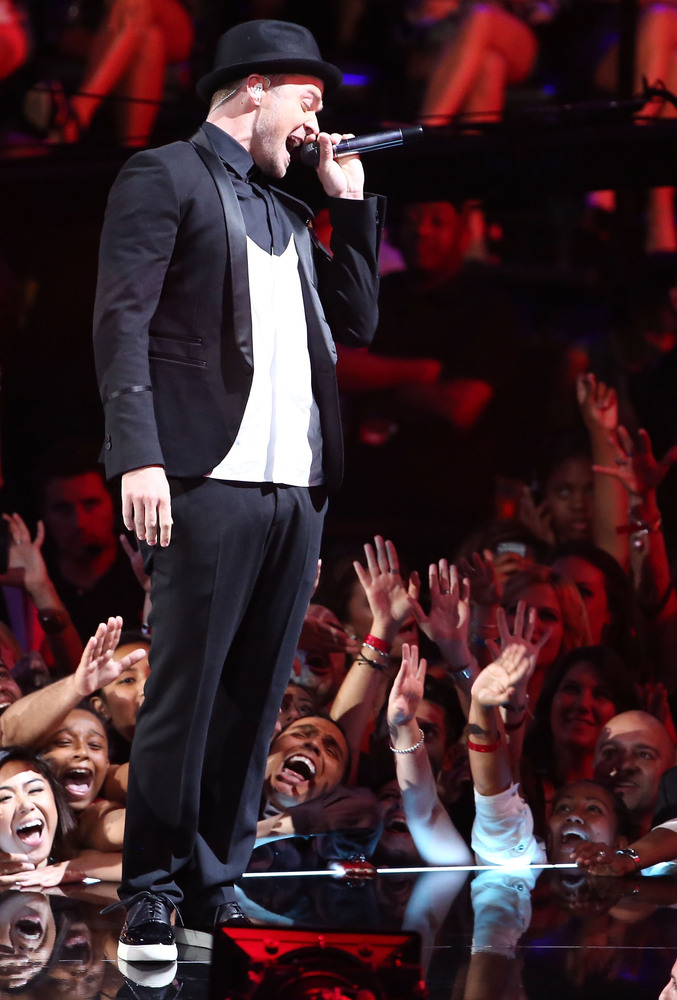 It's fun to imagine that there's a carnivorous monster lurking on the floor, eating the people at the bottom left.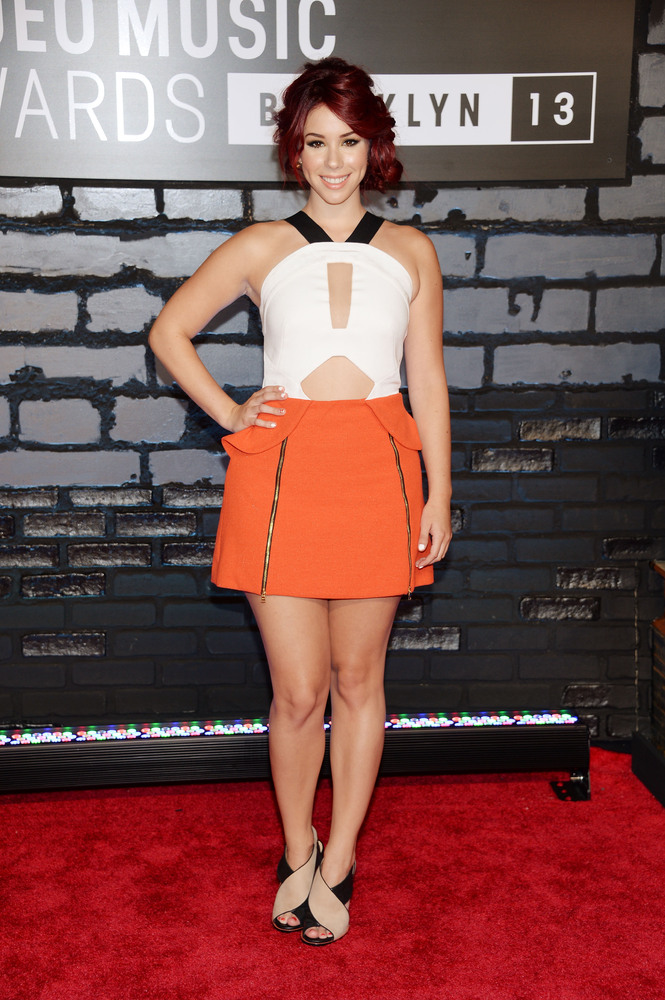 I have no idea who this person is, but she needs to fire her stylist immediately. And then have them tarred and feathered. This is the worst.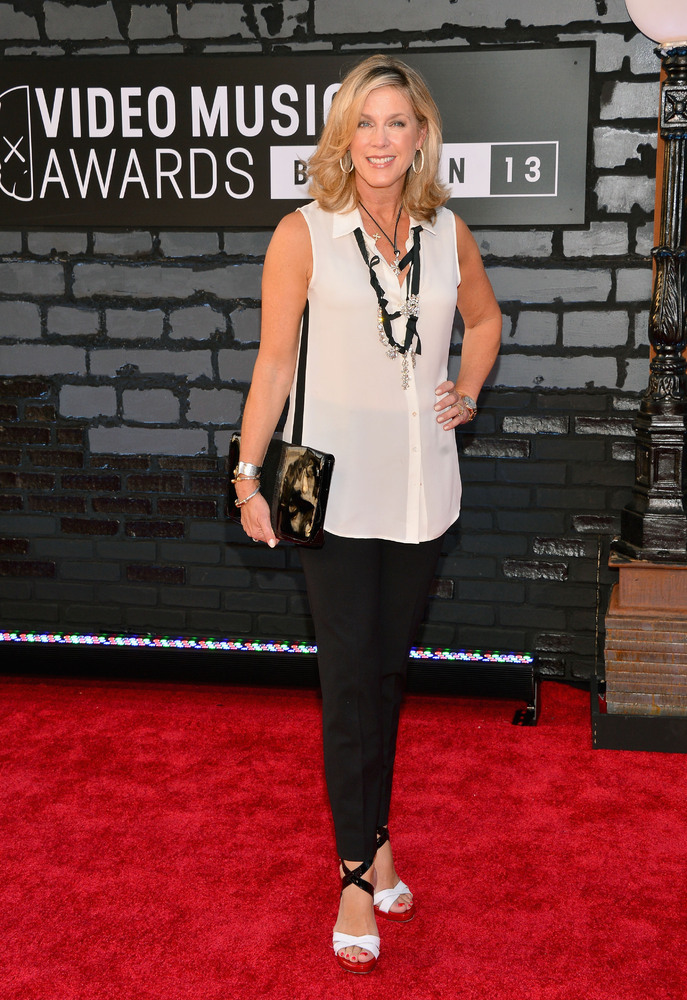 Could someone please point this mom towards her kid's classroom? She's here to pick him up.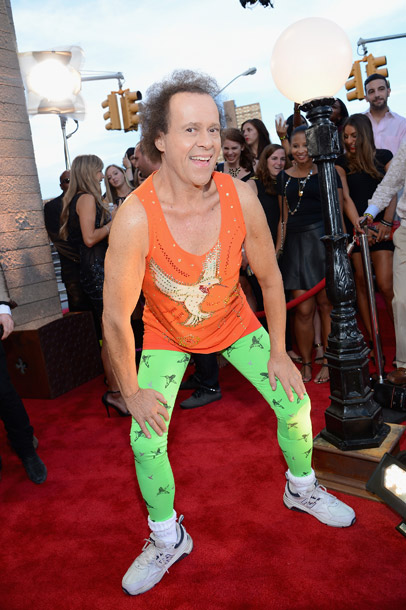 This look wins.
Images stolen with love from Getty.