It's pretty obvious that I love fashion, but I only realized this week how much of a love I have for red carpet dresses. I totally wish I had more excuses in every day life to put on a special dress and get all fancy! The Grammys aren't as formal as other award shows, but there are still usually some pretty great fashion moments. This year? Not so much.
I give Colbie Callait's dress points for being interesting, but I'm still not sure if I like it. It stands out, but it also kinda looks like she got sliced in two by a sword or something. What do you guys think?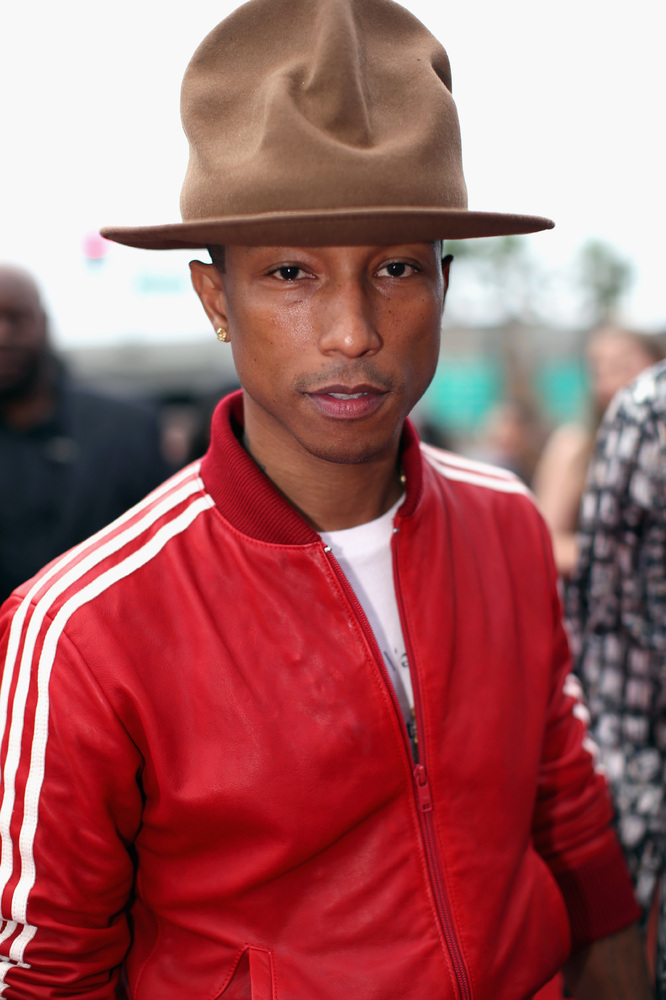 I'm not sure what look Pharrell was going for, but all I could think when I saw this was Canadian Mountie.
I can't believe that there are NO other dresses that I feel like commenting on, but seriously, everything was incredibly boring. So disappointing! Thus, I'm going to close this out with a poll. Which is better, Cyndi Lauper's look this year...
(If you click to make the pic big, you can join me in being creeped out by the pinky toe sticking out of the shoe.)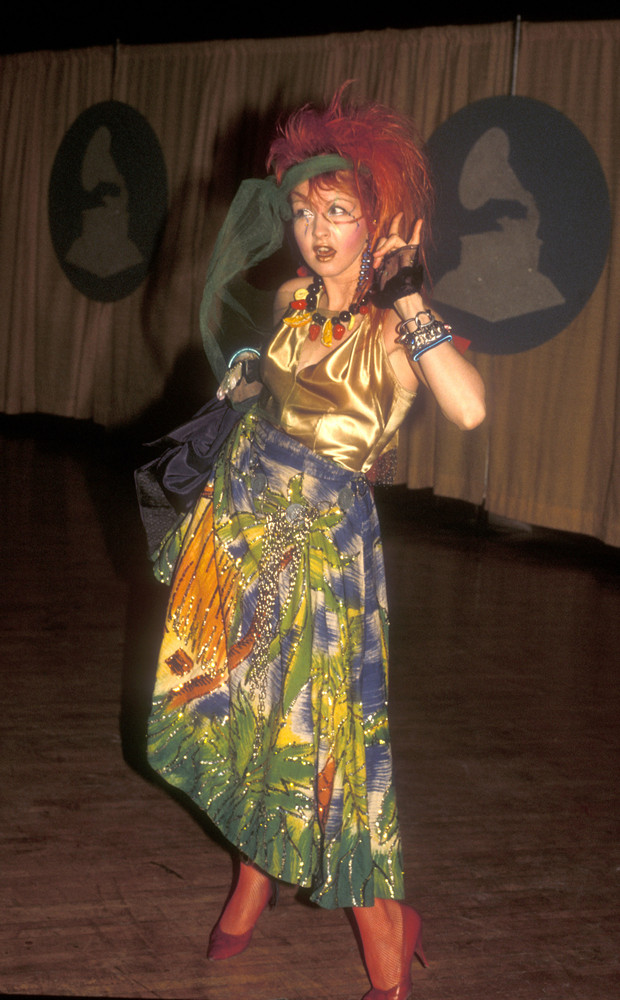 Or her look from 1984?
All images via Huffington Post, Getty Images and Just Jared.