Oscars red carpet is just different. Each awards show has its own personality - you see the funky fashions come out for the MTV awards, the Grammys tend to be pretty all over the place, but the Oscars are where the super elegant, top notch designer gowns make their appearances. I feel like the challenge with picking a red carpet dress for this show is to keep things classy without going boring.
This post is full of giant images, so I am totally doing one of those "click here to read more!" cut things! (If you followed a direct link to this post, you get to save one entire click of your mouse! Celebrate!)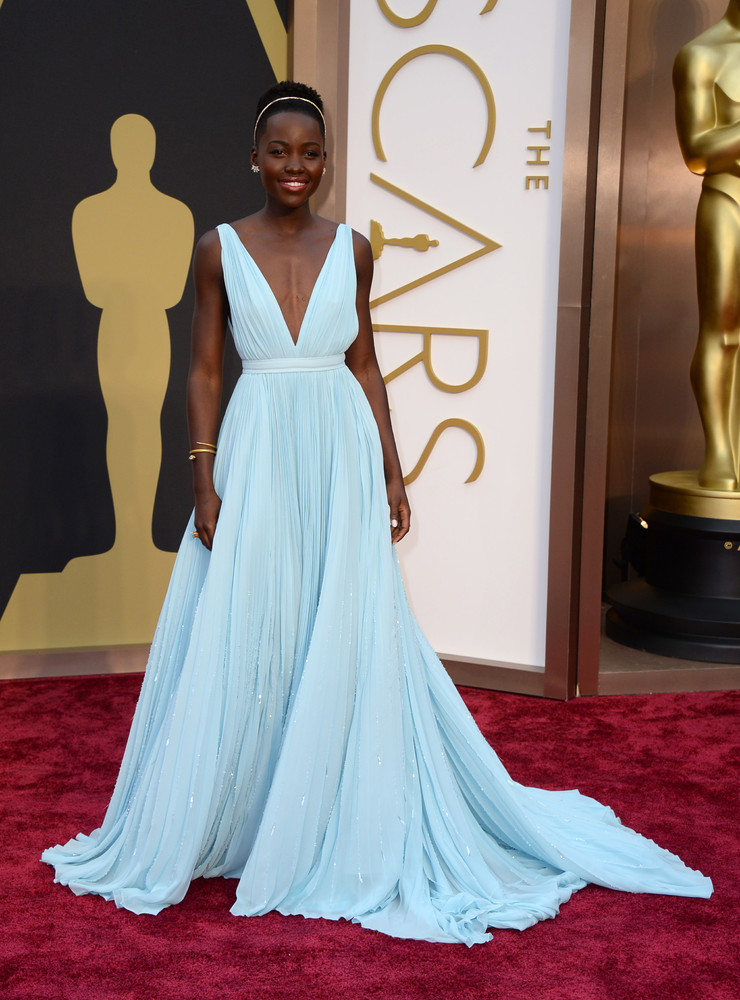 Lupita's Prada dress was my absolute favorite, mostly because I want to wear it. I love the little bit of sparkle in the skirt, but nothing over the top. Simple, elegant, great on her body type. Lots of love here.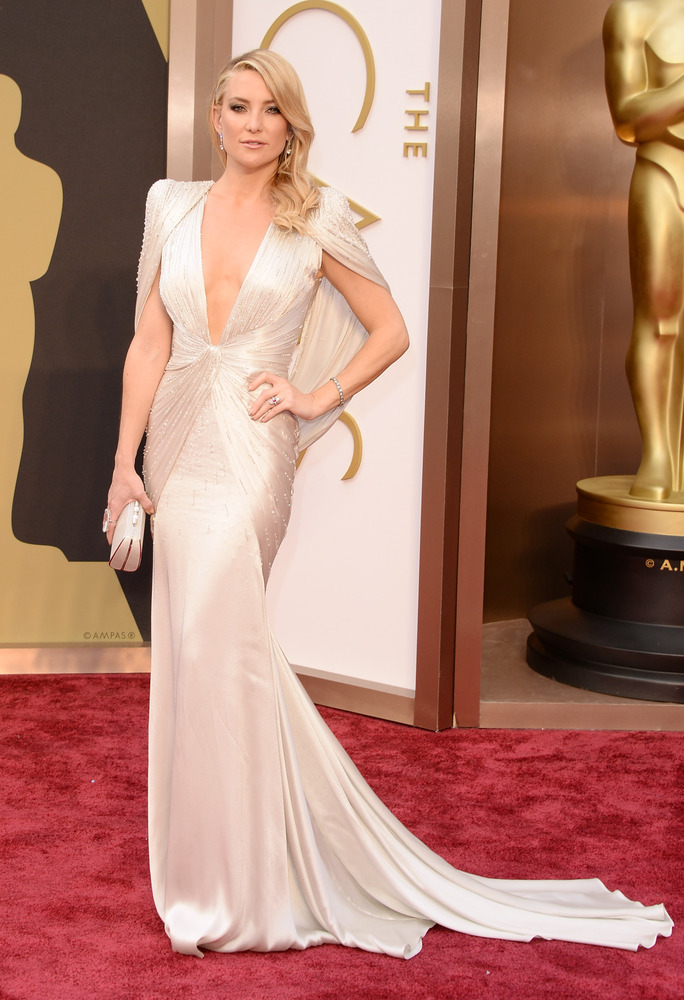 I thought Kate Hudson looked stunning in this Atelier Versace. Sexy but super elegant - perfect for an upscale awards show.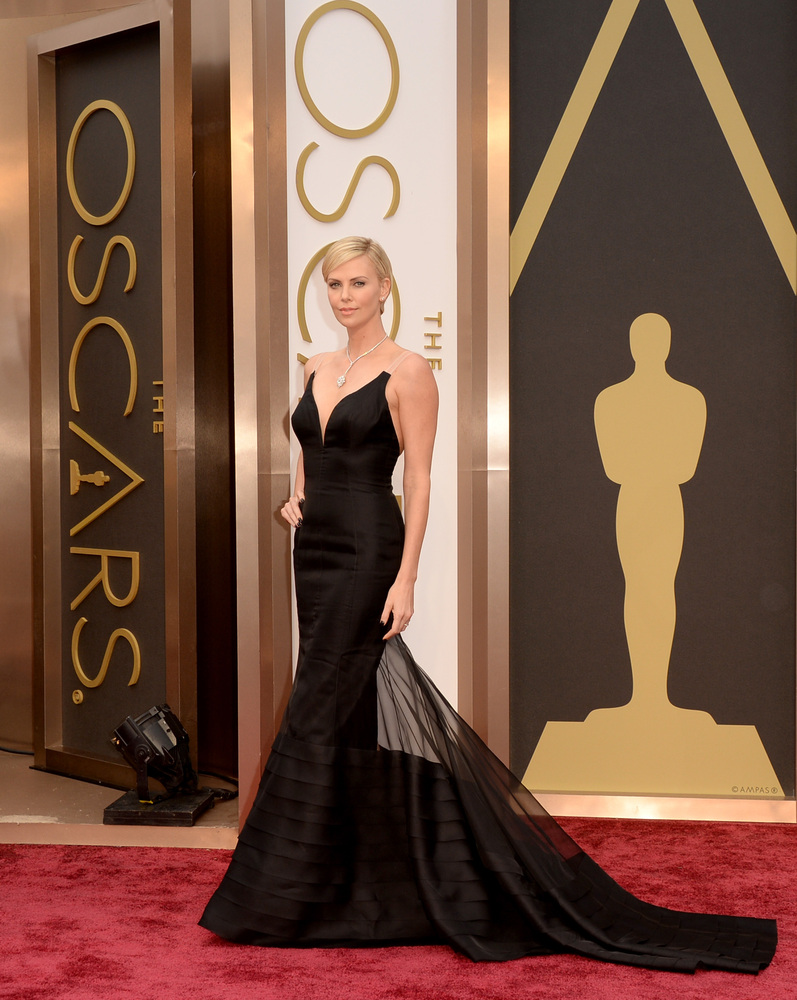 LOVE Charleize Theron's Christian Dior gown, other than the detail that it's totally wrinkled around the knees and lap. The clear shoulder straps make it a little unusual, but I like that.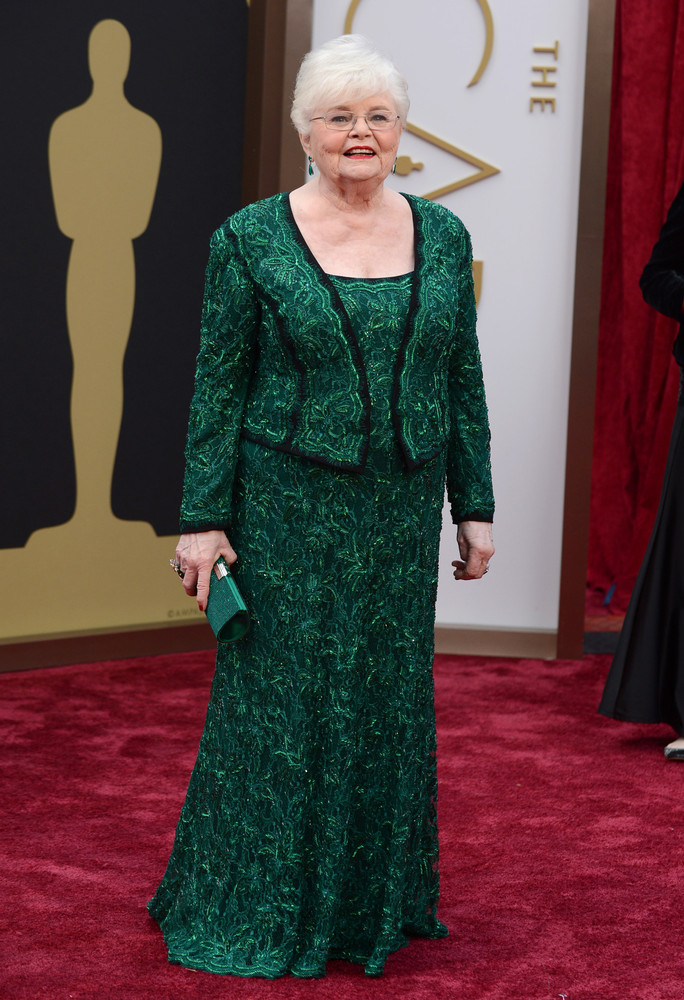 If you read my fashion week posts, you probably know that I love Tadashi Shoji, and I think this is a perfect illustration of why - his dresses are incredibly flattering on women, not just supermodels. June Squibb (from Nebraska, I think?) looks lovely. The color is perfect, there's just enough detail to make the dress interesting, and the fit is perfect.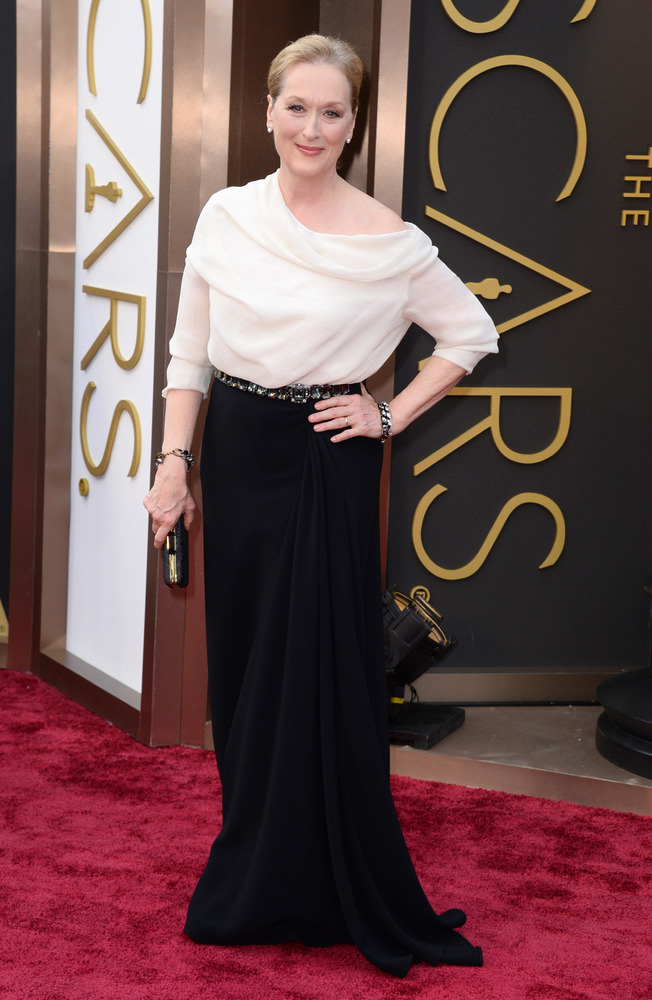 I think Meryl Streep looks great in this Lanvin ensemble (that's really fun to say with the right accent!). It's not that what she's wearing is especially noteworthy, but that she looks so happy and comfortable in it that you can tell she feels beautiful.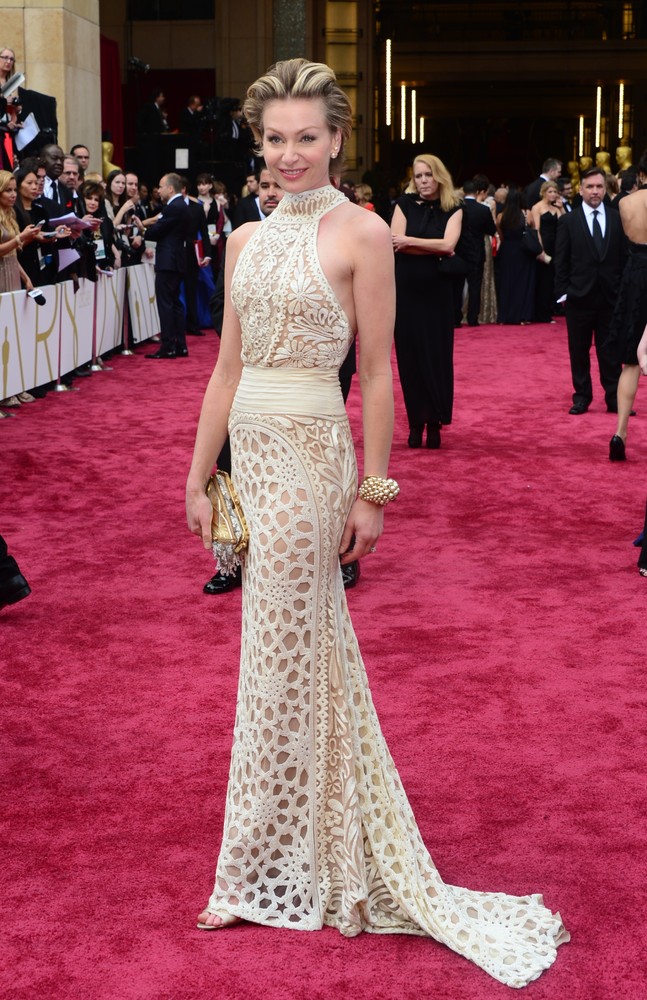 The host Ellen's lovely wife looked amazing in this Neem Kahn gown. She would have looked even more amazing if she wasn't rocking (as one of my friends pointed out) Hilary Clinton hair. Eep. The bracelet is incredible, though!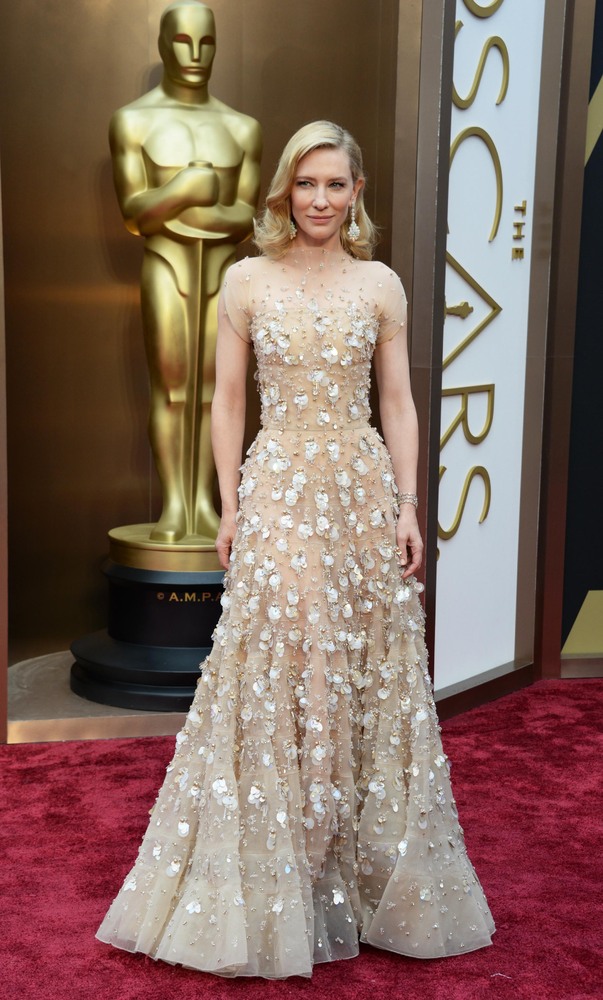 I feel like this photo doesn't do Cate Blanchett's nude Giorgio Armani dress justice. It looked so much better in other photos I saw (with warmer lighting, like
these
at Just Jared) and on stage under the lights.
And some not-so-spectacular looks? (Come on, you know we have to go there.)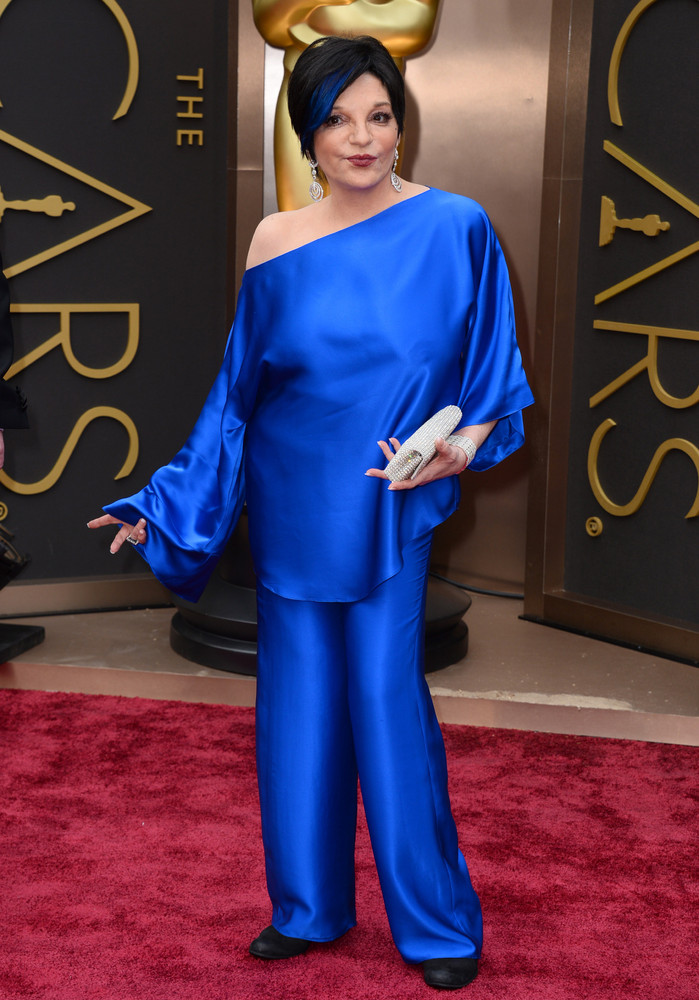 Liza Minelli looks a lot better than I would have expected, but I just can't with this outfit. It looks like something to sleep in. Also (I'll spare you the photos of this) there are a lot of pics where the top is transparent enough to see her nipples. Plus, the shoes. Yikes.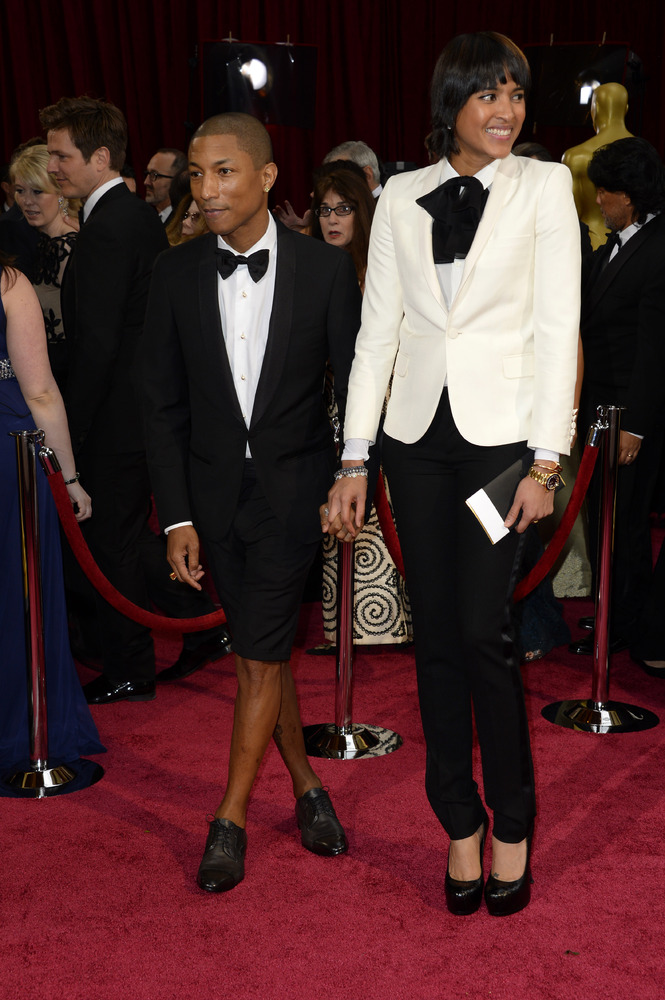 I think Pharrell may win for worst dressed, though. It's the Oscars, dude. Put some pants on.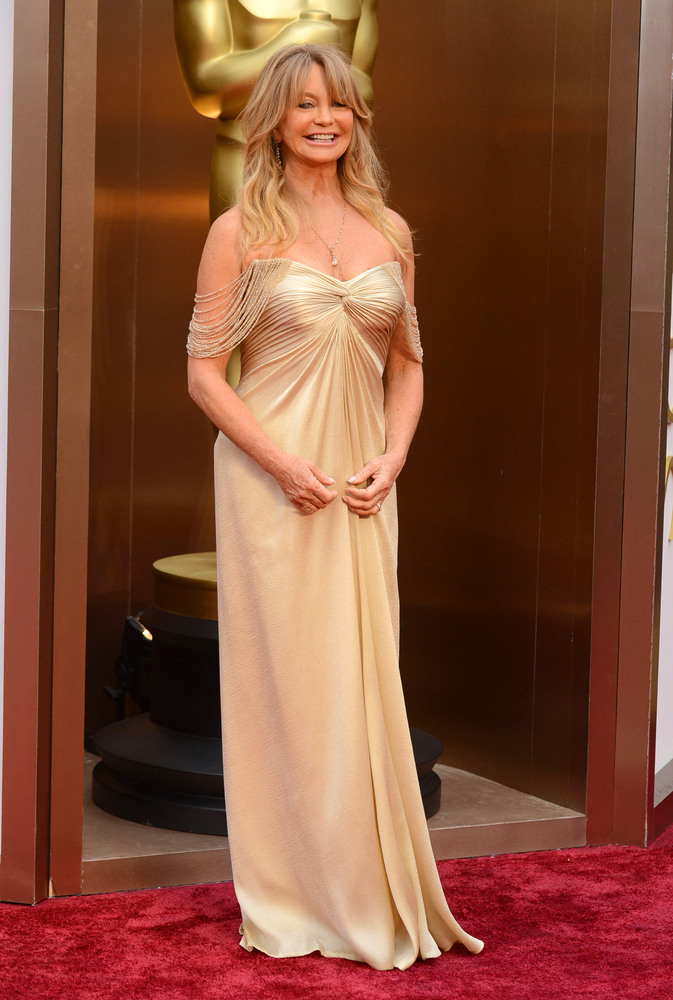 Finally, Goldie doesn't look terrible, but a) I have a thing against wearing gold to the Oscars, and b) it looks way too much like a nightgown. If she had paired this with really carefully styled hair and makeup, it may have been okay, but since she's got a very easygoing style to begin with, it really makes it look like she just rolled out of bed.
And simply because I can't totally skip U2, here they are being photobombed by Benedict Cumberbatch.
What were your favorite fashions and moments?
Images from
this
Huff Post slideshow - I obviously did not take them myself as if I was there, I would have spent the whole time making out with Ewan McGregor and The Edge.