Between award season and Fashion Week, I'm pretty much on fashion overload, but I couldn't resist a quick post about my Oscars red carpet fashion highs and lows!
This Elie Saab gown is a color almost no one can pull off, but Emma Stone looks fantastic.
I remember really liking this Valentino collection on the runway, but this dress is just not working for Kiera.
Loved ScarJo's teal Atelier Versace gown! (It looked teal on TV, anyway, looks green here?)
Said it on Twitter and I'll say it again here - a big pink flowery thing on your dress is not the best idea when you're currently in the news for suggesting that women steam clean their vaginas.
I like this simple Cate Blanchette look because it kinda reminds me of Notorius RBG at the SOTU: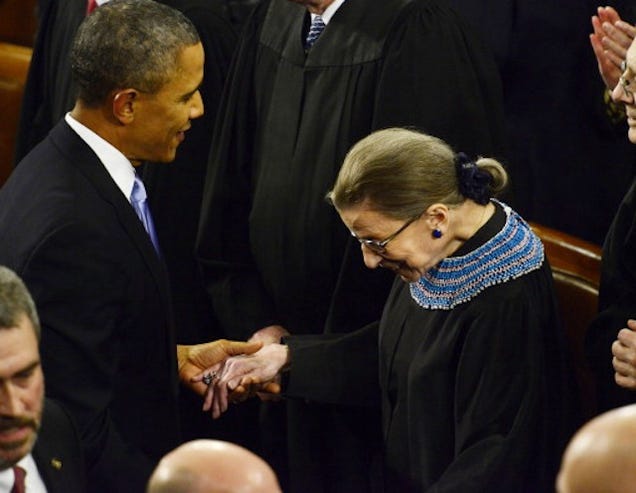 ...right?
It doesn't look as good in photo as in video, but I loved Naomi Watts's Armani Prive gown. (They also made that awesome sparkly gown Anne Hathaway rocked a few years ago!)
Love the front of Laura Dern's Alberta Ferretti dress, haaaate the cheap looking silver train in the back.
David Oyelowo's dark red suit was my favorite male fashion of the night!
Gotta admit, JLo pulled off the billowy beige gown thing way better than Kiera or Oprah did.
Georgina Chapman is perfection. The designer of her dress wasn't listed, but uhhh, I'm gonna go ahead and assume it's Marchesa??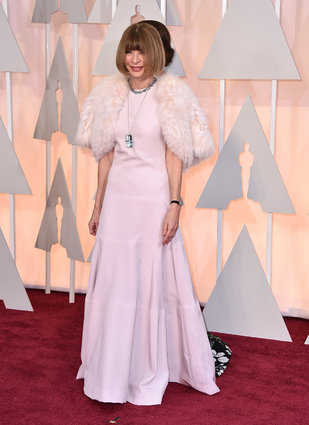 And finally, I have to post this image of Anna Wintour because when I first saw it, I nearly had a heart attack and died thinking that she changed her hair. But nope, that's just someone walking behind her at the worst possible moment. WHEW!
What were your favorites? Did I miss mentioning anything notweorthy here?