1. Although I have a
Stitch Fix
scheduled for the middle of June, I heard about ModaBox this weekend and am giving them a try, too. The biggest negative I've found to ModaBox so far is that they don't seem to offer referral credits (yet?), which is a big deal to me since those play a big part in making Stitch Fix more affordable. On the other hand, they don't charge a styling fee, you get 7 days to try your items instead of 3, and the stylists actually contact you with questions while they're putting your box together, so I'm feeling optimistic! I'll let you guys know how it goes!
2. I made the mistake of test driving this beauty last week:
It's the first Mustang I've driven since
I totaled mine
, and... Omgggggg. It felt so good, like home, and so freaking STURDY compared to the little car I have now. I was in love, hardcore, but my car is worth practically nothing as a trade-in (delightful to learn 2 months after buying it!), and I just can't put myself $10k+ in debt right now. But I'm now back to actively checking the car sites for one a little more in my price range.
3. I recently listened to the audiobook of
The Hoarder in You
because it is written by one of the people who helps people clean & organize on Hoarders, and I love me some reality TV about houses messier than mine. It was a little too aimed at people with *serious* clutter problems for me to pick up many useful ideas, but I did have one big takeaway that I thought I'd share with you guys: OHIO - Only Handle It Once. Although it's mostly aimed at keeping people from making a "Meh, I'll decide about this later" pile while cleaning out their closet and whatnot, I've been applying it to online things. Rather than scrolling past emails and unread posts on Bloglovin dozens of time thinking I'll get around to reading them later, I've been trying to go ahead and do it then. Definitely cuts down on some stress!
4. This is #4 because my beloved Orlando City Soccer Club scored not one, not two or three, but FOUR goals against the LA Galaxy on Sunday, resulting in a 4-0 game and our very first home field win. The only way it could have been better is if I was home to watch it in person, and hit downtown afterwards to celebrate! Soon.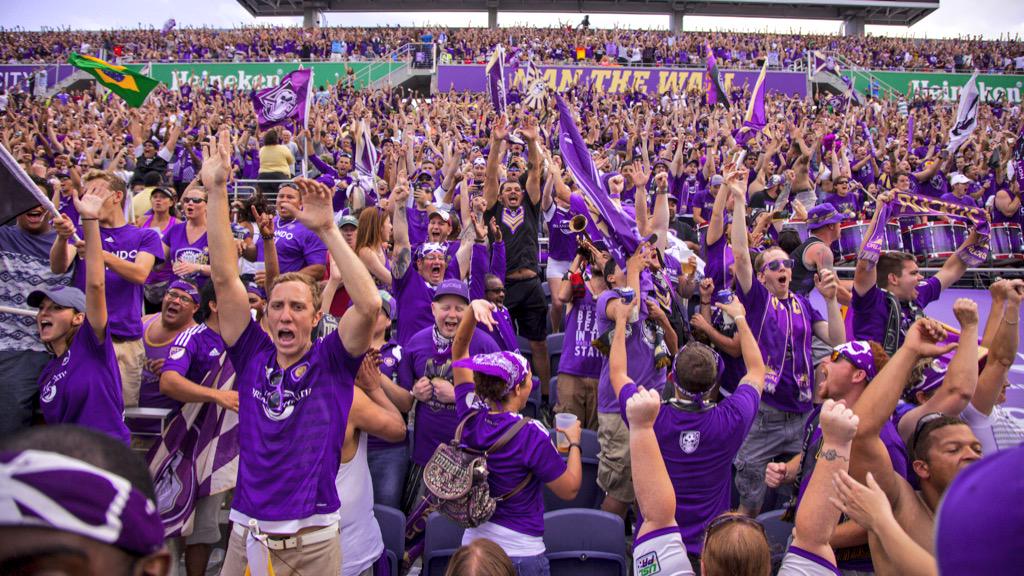 5. Yeah, I'm watching The Bachelorette again. I think that the way they started off with two potential bachelorettes this season was awkward and weird, but then again, the whole series is like that, so... *shrug*. I'm not attracted to any of the dudes, as usual, but we'll see how this season plays out. I am pleased by which Bachelorette the guys voted to keep! (I don't want to spoil it in case any of you are a few days behind, too. I'm catching up on last night's while typing this.)
6. I think I mentioned in a previous 10 Things that I've also been watching A&E's "Married at First Sight." I think there are only a few weeks left, but I have to bring up something that happened in the last episode I saw - the couple living in Manhattan bought an $83 bath towel. Is this seriously a thing that people do? If yes, WHY? WHYYYYY? $8 bath towel? Sure, if it's all soft and pretty and fancy. EIGHTY EFFING THREE? NO.
7. Every now and then, I feel like I missed out by never having roommates in my 20s. I'm a solitary creature by nature, but sometimes it sounds fun? Did I miss out?
8. Any e-reader suggestions? I've been saving up my Amazon GC's from surveys and Swagbucks with plans to get a Kindle Fire, but is there something that's a better value? Hit me up with opinions!
9. I'm trying to get back into a daily yoga habit. I was doing SO WELL at the beginning of this year - almost every day in January! And then, of course, I smooshed my car in the beginning of Feb and everything I read said not to do yoga for a couple of weeks after a car wreck, so I cut back to just a little light stretching, and then pretty much nothing. And now I feel like crap. I still have my
GaiamTV
membership, so I've been poking through their bazillions of yoga videos in search of something short & fairly chill to start with.
10. Today has been really long. I'm finishing this up at 11:54 pm as the last David Letterman show rolls its end credits. That seems like as good of a #10 as anything!