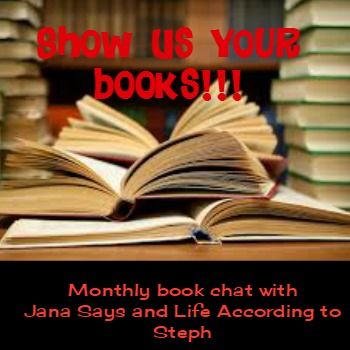 As usual, you can click the cove image to find each book on Amazon, 'cause those fancy affiliate links have made me almost ten whole dollars in the past 8 years. Big business, yo.
Better Than Before
I was super excited to get my hands on an advance copy of Gretchen Rubin's third book,
Better Than Before
. (Which, yeah, came out months ago... I've gotta get faster at reviews!) Gretchen's first two books focused on happiness, but this one takes a look at our habits: how and why we form them, why they stick, and how to change the "bad" ones. She believes that everyone falls into one of four categories when it comes to habits - Upholders, Obligers, Questioners, and Rebels. (I'm totally a questioner.) Figuring out which group you fit into can help you figure out the best way to approach starting a new habit or quitting an old one.
For me, the most fascinating section came towards the end - habits that are tied to our identity. If you have the mindset of "I'm just not the kind of person who....", it can be hard to start doing something that feels totally against who you see yourself to be. For instance, someone who thinks "I'm just not the kind of person who likes working out" might find it much easier to develop an exercise habit by doing something like going for bike rides or hiking vs. trying to drag themselves to a gym.
To be honest, I feel like I need to re-read this book for the info to really sink in to the point that I can put it to use. I think this is more because I read it at a time when things were super hectic (lol when is my life not?) and read a few other books at the same time than because of any fault in the book itself.
(

I received this book from

Blogging for Books

for this review.)
Lessons of a Lipstick Queen
I stumbled across this in the business section at the library and decided to grab it. At first glance, I assumed that the author was some kind of YouTube beauty guru or something, but no - she started a lipstick brand in Australia when she was 19 and achieved a pretty high level of fame there. The book alternates between the Poppy's personal story from the idea for her business to her company's rise and fall, and her advice for turning your own ideas into a business of your own, and where to go from there.
This was a fun and inspiring read - you sort of get the feeling that if a girl just out of high school can create and run a successful business, maybe you can, too. I was surprised to discover that the author is a few years older than me, since her voice reads more like someone in their early or mid 20s. It's not a life-changing book, but I do feel like I picked up some useful tidbits.
The Sound of Music Story
It's easy to forget that Julie Andrews was still in her late 20s when The Sound of Music was filmed.
This book covers not only the making of the film (I'm not sure I'll ever be able to watch the opening sequence again without imagining the poor cameraman strapped to the side of the helicopter overhead!) but the family that the original play was based on. (I actually had no idea that Maria VonTrapp was a real person. The convent she entered was called Nonnberg, which literally translates to "Nun Mountain", which delights me to no end.) Learning the real story and the peeks behind the scenes of filming were interesting, but I felt like this almost went a little TOO in depth, if that's possible.
(I recived a free ebook from NetGalley.)
A Beginner's Guide to Paradise
I think that pretty much all of us have, at one point or another, daydreamed about leaving our "real" lives behind and running off to a tropical island somewhere. This book's author did exactly that, setting off to find an island paradise that felt like home with the possible intention of making the move permanent. This book is full of the quirky characters he meets along the way, the lessons he learns, and a lot of moments that cracked me up. Sort of Paul Theroux's "Happy Isles of Oceania" meets... something? I'm not even sure what to compare it to! Definite thumbs-up if you like humorous travelogues, though! Just wish I could have read it from a hammock on a beach somewhere. (This was another that I got from Net Galley. Yay, free books!)
College Quicker
I'm not totally sure why I was drawn to this book since I'm in my early 30s, not a parent, and thus not exactly its target audience, but something about it made me curious. As you can guess from the title, it offers suggestions on how to save time and money on college via options like covers AP courses and exams, pre-college summer programs, and dual enrollment. The book is written by a young lady who can relate to the topic since she just went through it a few years ago, and it's primarily aimed at those in high school who will be undergoing the application process in the next few years. However, I don't think that high school aged kids are the ONLY audience. Those planning to pursue education later in life could definitely benefit from some of the suggestions. Some of the options won't work for everyone - for instance, it's waaaay too late for someone my age to take college level courses in high school, but other options like CLEP exams are still an option.
She really breaks down the pros and cons of each option, including questions to ask yourself to make sure that the option being discussed is right for you (Can your family afford expensive exams right now? Just how much free time is in your schedule this school year?), and then offers tips on how to get the most from your chosen options. I love that the author breaks down exactly what kind of money the options can save you. (For example, taking an AP course and exam instead of a 3 credit course at Rice University saves you almost $5k in student loan payments. Yikes!) Definitely a book to consider if you know someone with kids in 9th or 10th grade this year, or are planning to enroll in college yourself sometime soon!
Have you read anything awesome lately
? I'm currently in the middle of
The Power of Story by Jim Loehr
, which is super interesting so far. Guess you have that review to look forward to in next month's linkup!